Ireland Retreat
---
---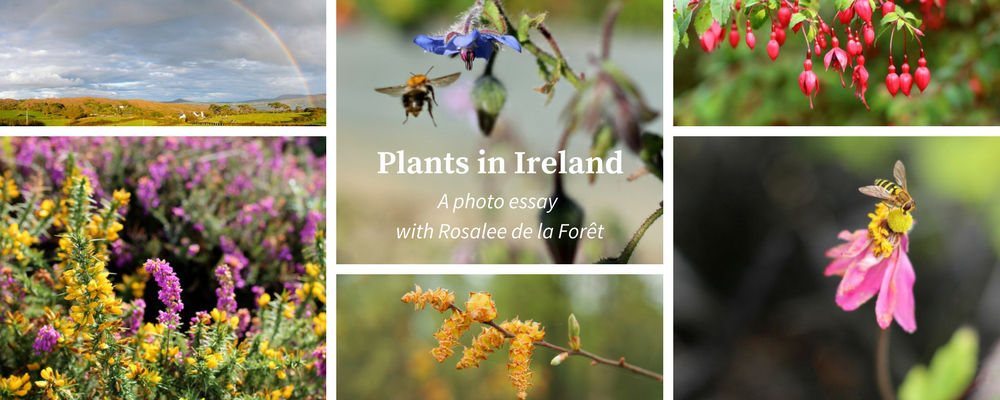 Have you ever felt a place calling you home? 
I had visited Ireland many years ago but I have long known that I would return to immerse myself in those green hills and endless rainbows. 
In the summer of 2017 it all began to line up for me. 
My dear friend Kat was leading a Yoga, Nature and Culture retreat AND Tori Amos, my favorite musician, was also opening her new tour in the same area! Oh yeah, and it was my birthday! 
So I headed to the emerald isle in the hopes of having a restful vacation in a country I've often felt drawn towards. 
What I was not expecting was the transformational experience I went through. 
Ireland lured me in with its beautiful hedgerows and fun and witty people. And through Kat's guidance, this retreat was more than a scrapbook trip. Connecting to a place through the culture and the natural world gave me an opportunity for inward reflection that has continued to have a big influence on my life months later. 
While I'm not attending this year, I wanted you to know that Kat is running 2 retreats in 2018, one in May and one in September, both of which are amazing times for plants in Ireland! If you want to do yoga everyday, connect with nature in a real and powerful way, and learn about true Irish culture, visit Kat here!
I wanted to share with you some botanical highlights of my trip. I took almost 2,000 photos while there! Rest assured, I curated the best for you.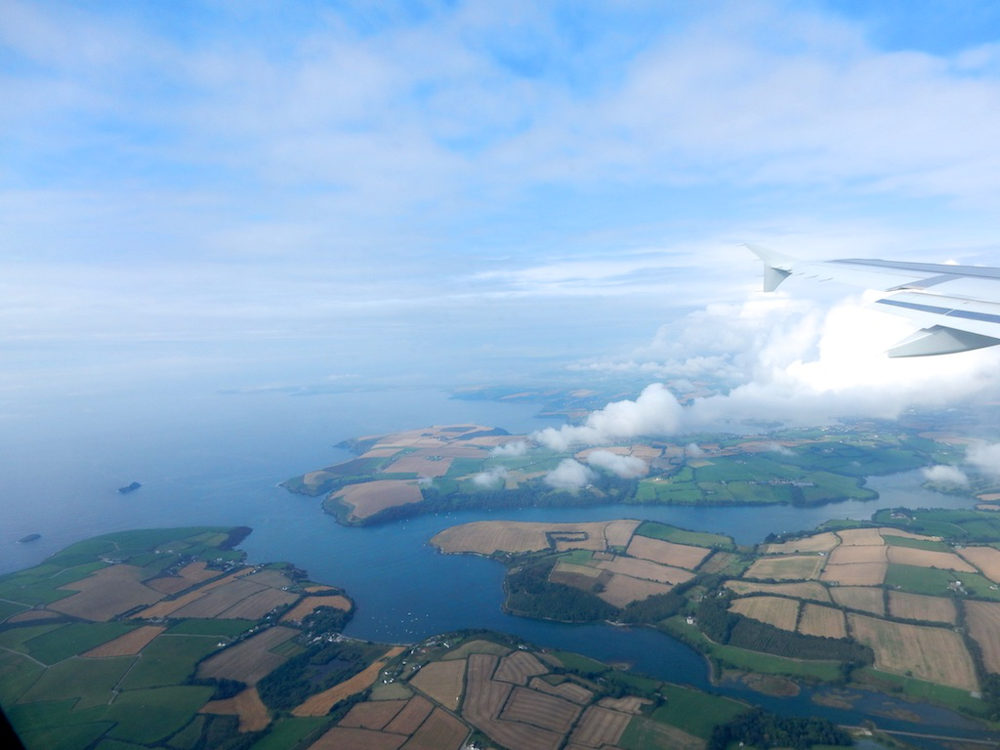 Ireland is a patchwork of fields separated by hedgerows. Flying into Cork I was immediately taken with blue seas and the green landscape. Little did I know I would spend hours lost in those feral hedges.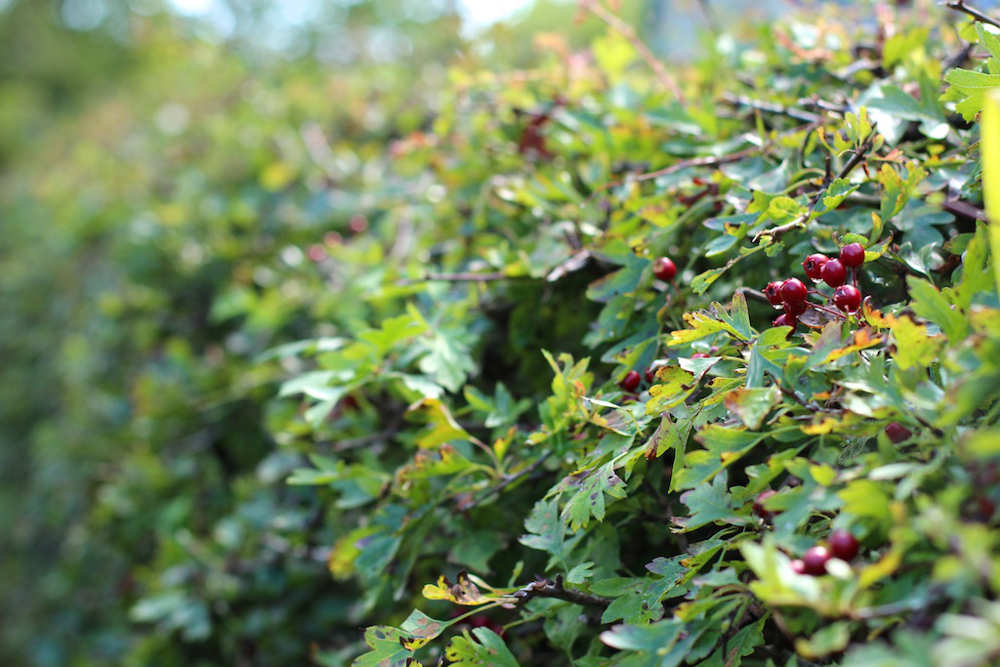 After years of reading hawthorn lore, I was entranced to finally visit this potent medicinal plant in its native habitat. Hawthorns filled the hedges, offering ripe fruit to the birds and wise humans, while forming a distinct boundary between the fields.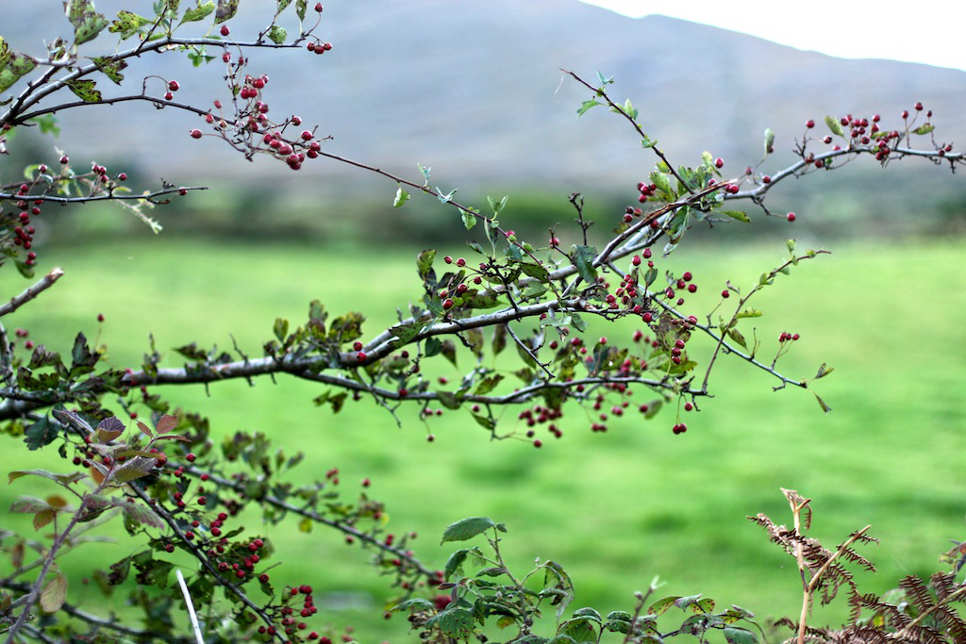 I took approximately 547 photos of hawthorn. You're welcome for selecting just these two.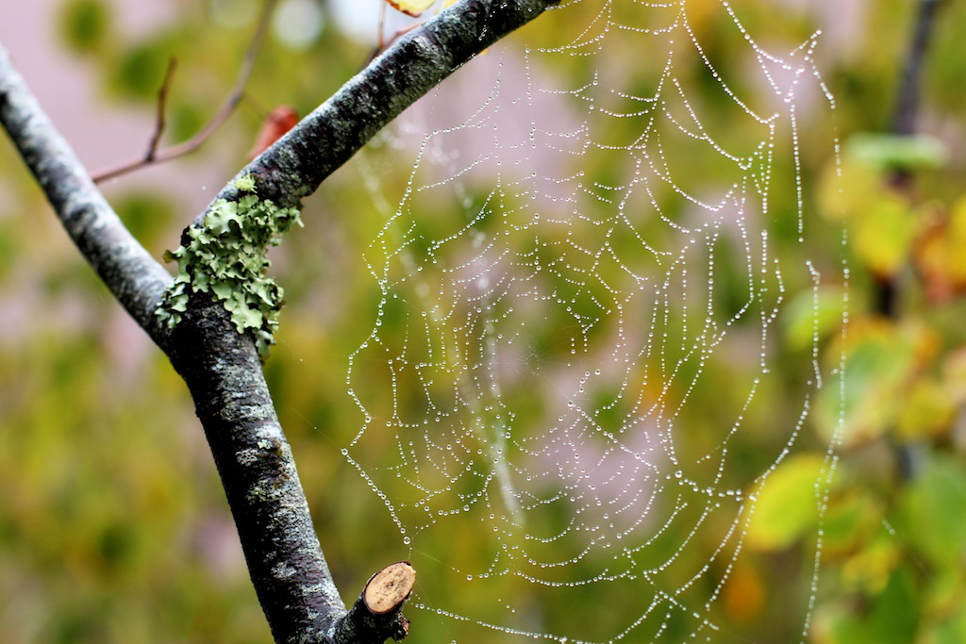 In addition to plants, the hedges were filled with many signs of life, from bunny and fox holes, to snails and spiders with their beautiful webs.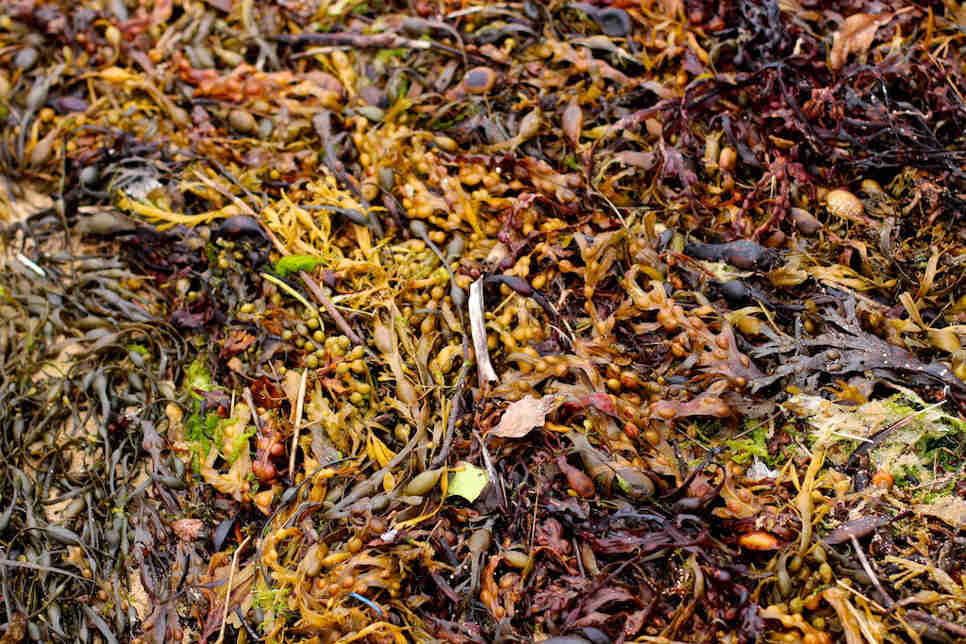 On my first day in Ireland, Kat and I went to Whiddy Island to take a seaweed class along the seashore. At low tide the beach was covered in seaweeds. I marveled at the many colors…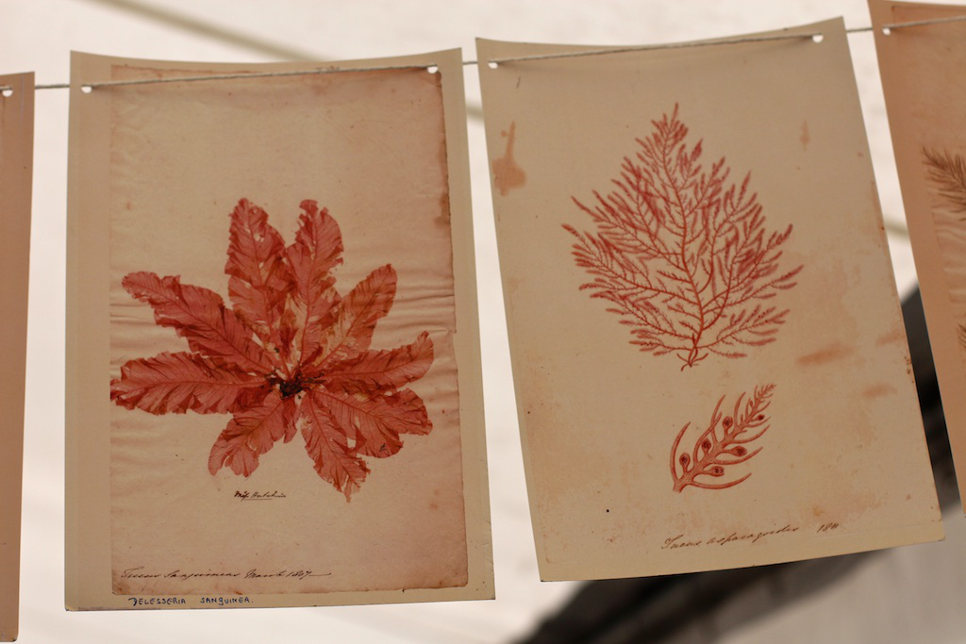 The class was being held in honor of Ellen Hutchins, a local botanist born in West Cork, Ireland in 1785. Ellen was very ill early in life and her doctor prescribed a hobby where she could be outside and get plenty of fresh air. She was quickly drawn into the world of plants, focusing on seaweeds and lichens. 
Her seaweed prints and illustrations are important works found in several museums around the world. There is a yearly festival honoring her in West Cork. 
You can read more about Ellen Hutchins here.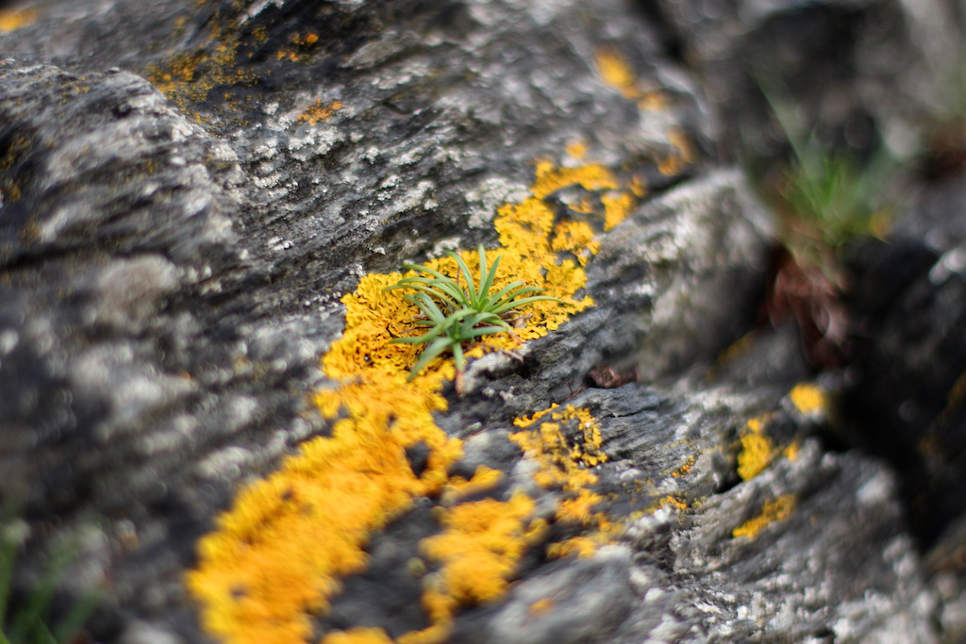 It was easy to be drawn in by the tiny life in Ireland.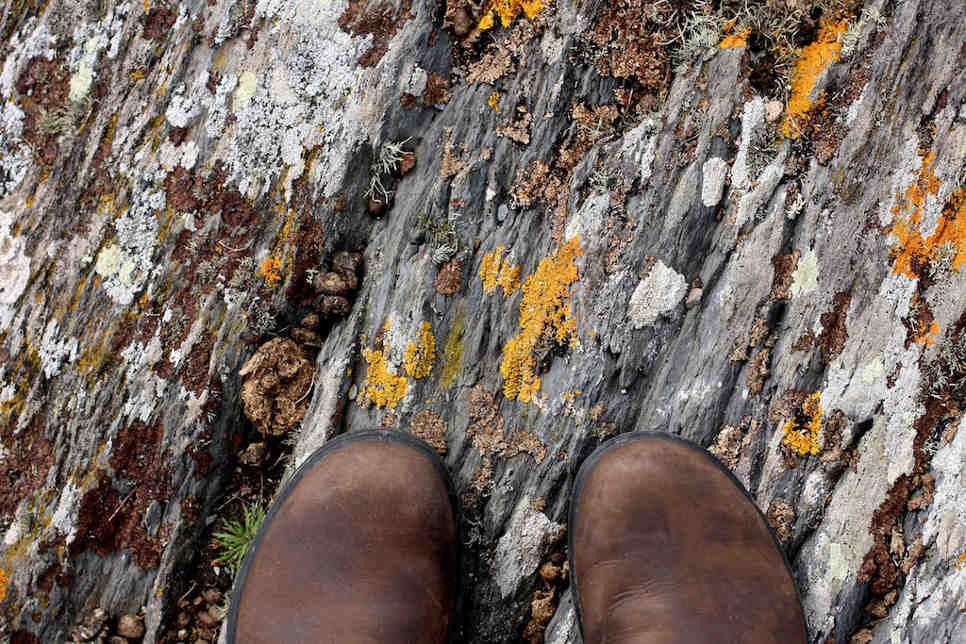 Life is so abundant there it was hard to take a step without pulling out my camera. Kat can attest to that. We're lucky to still be friends.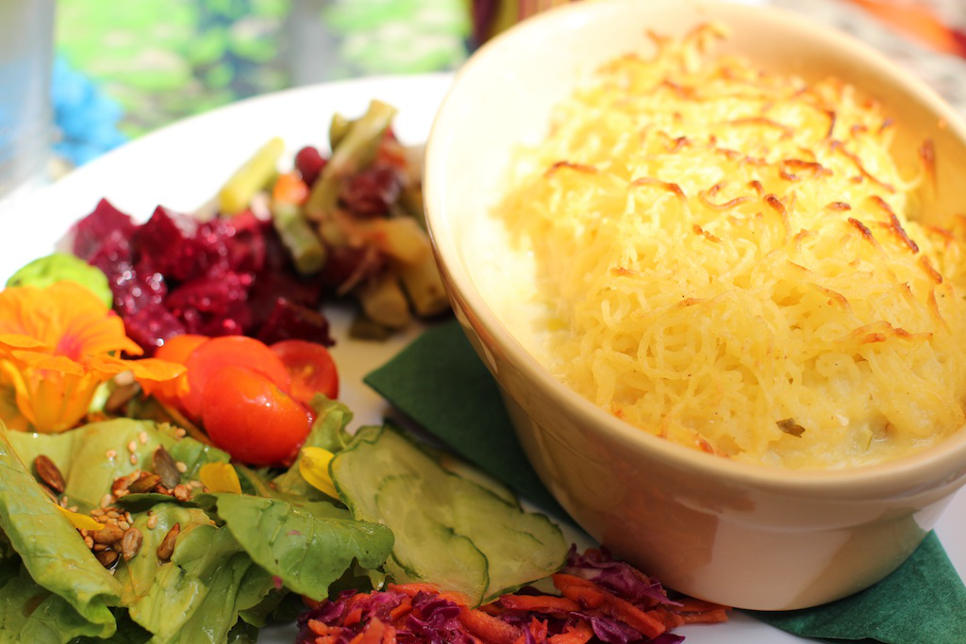 West Cork is famous for its food. Here's a delish shepherd's pie from a small local art gallery.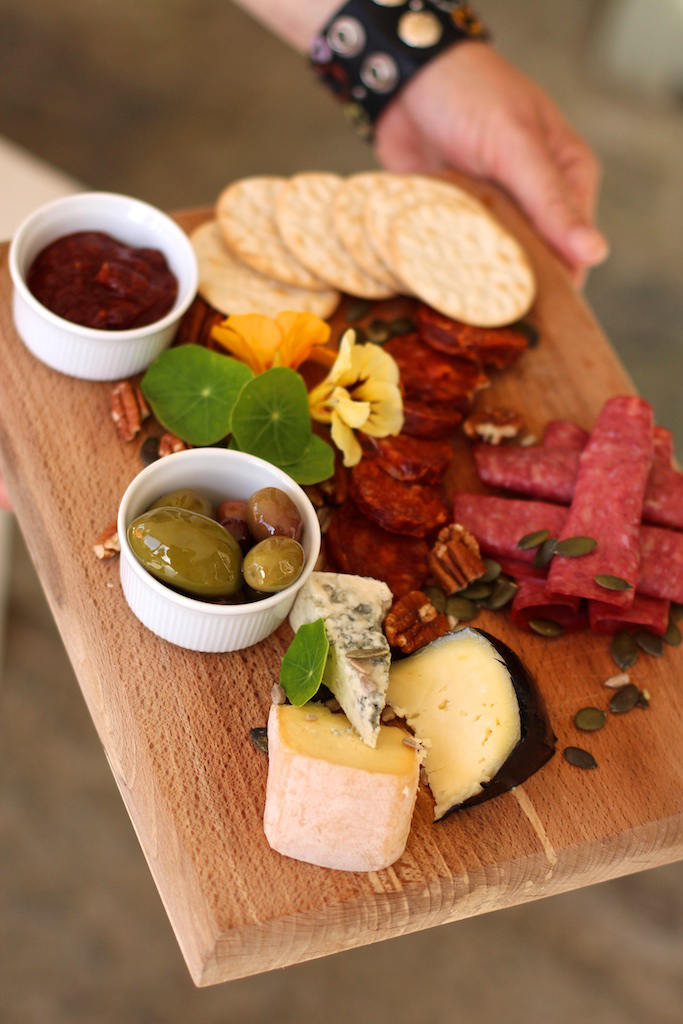 Most of this cheese and meats are locally produced!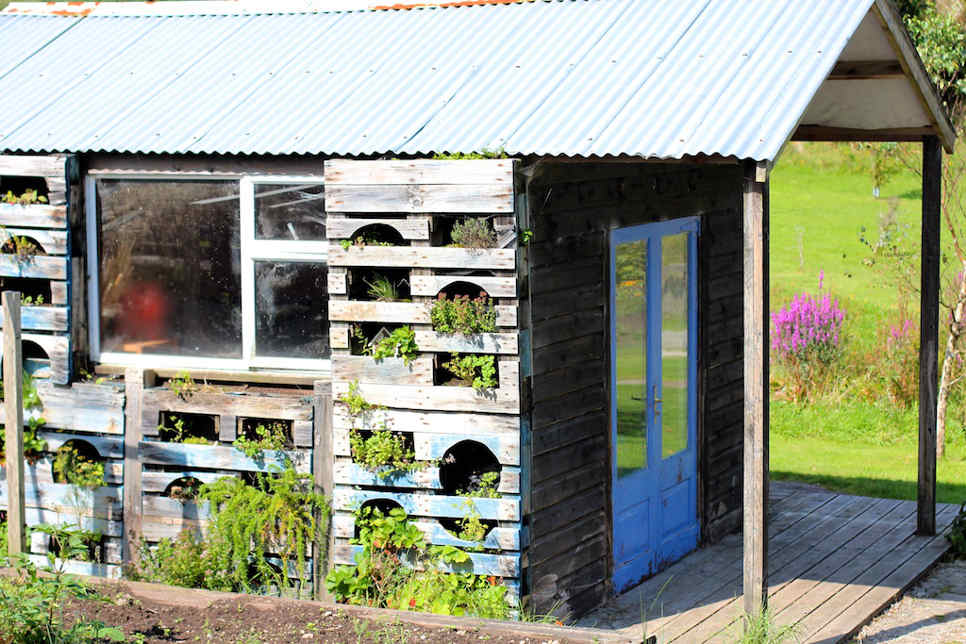 And some producers get creative with their growing systems.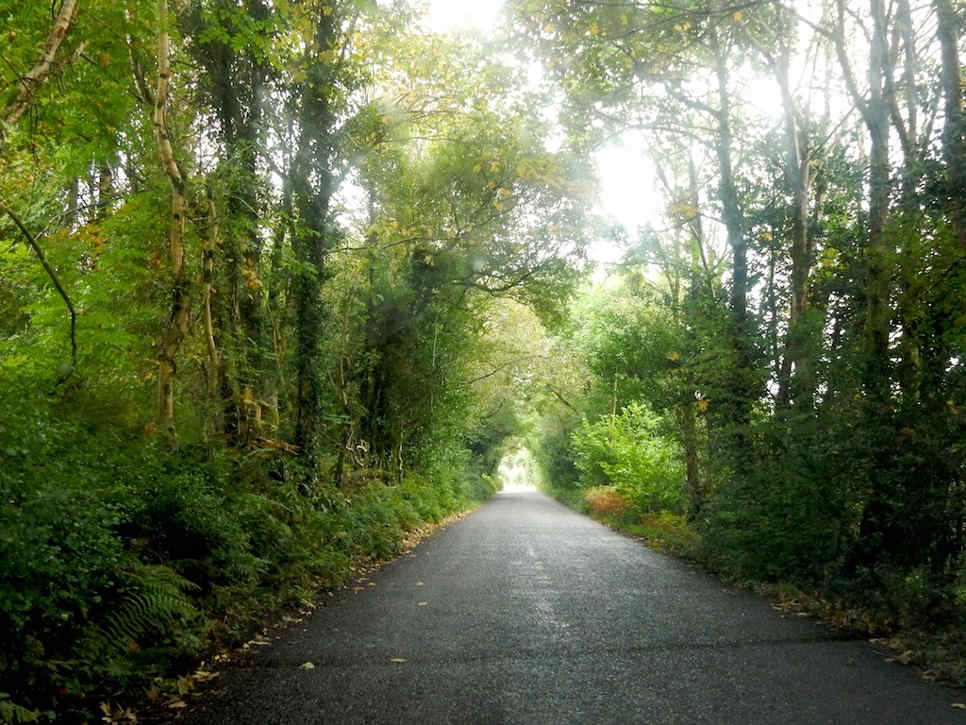 Simply driving along the roads was a stunning experience.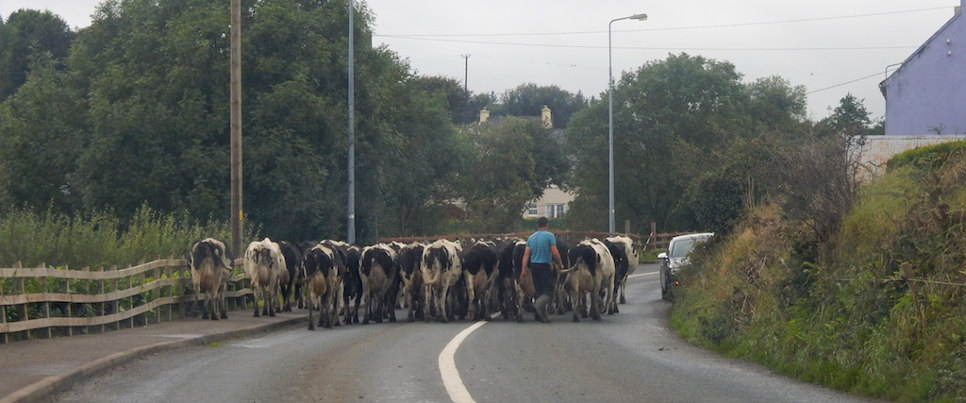 Although sometimes we had traffic.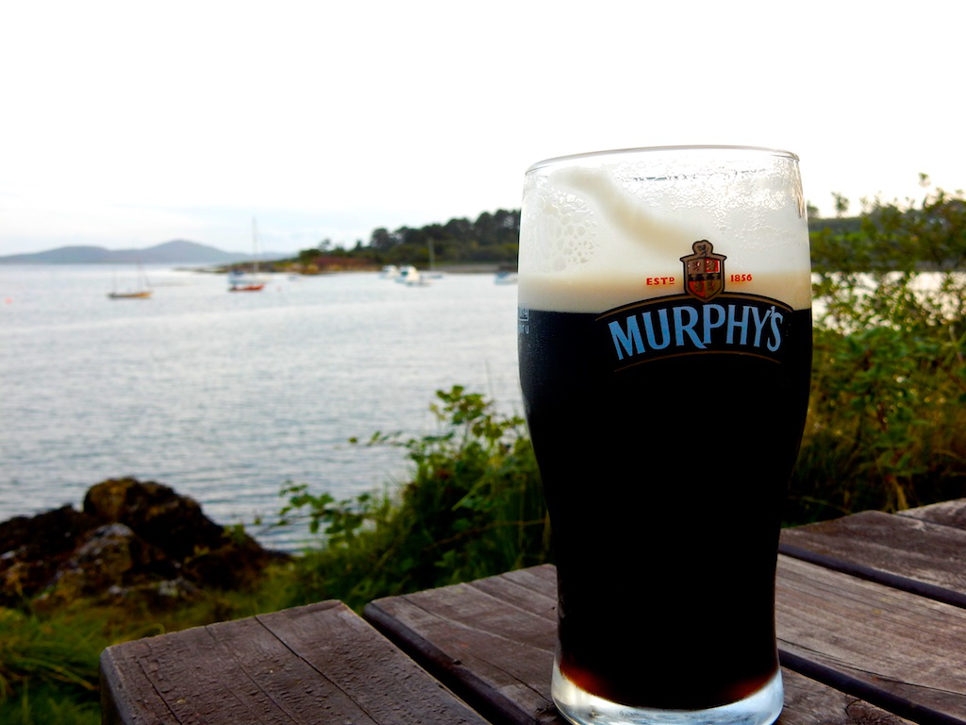 As the famous saying goes, "When there are cows on the road, just stop at the pub." Wait, maybe I just made that up…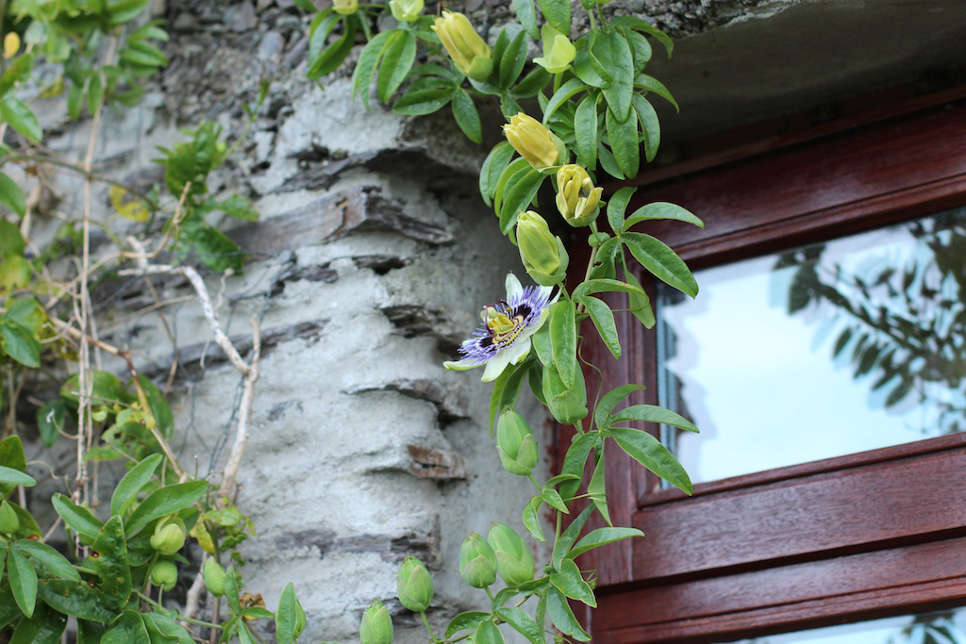 I loved seeing so many old friends in new places… Passionflower growing on the retreat's stone house.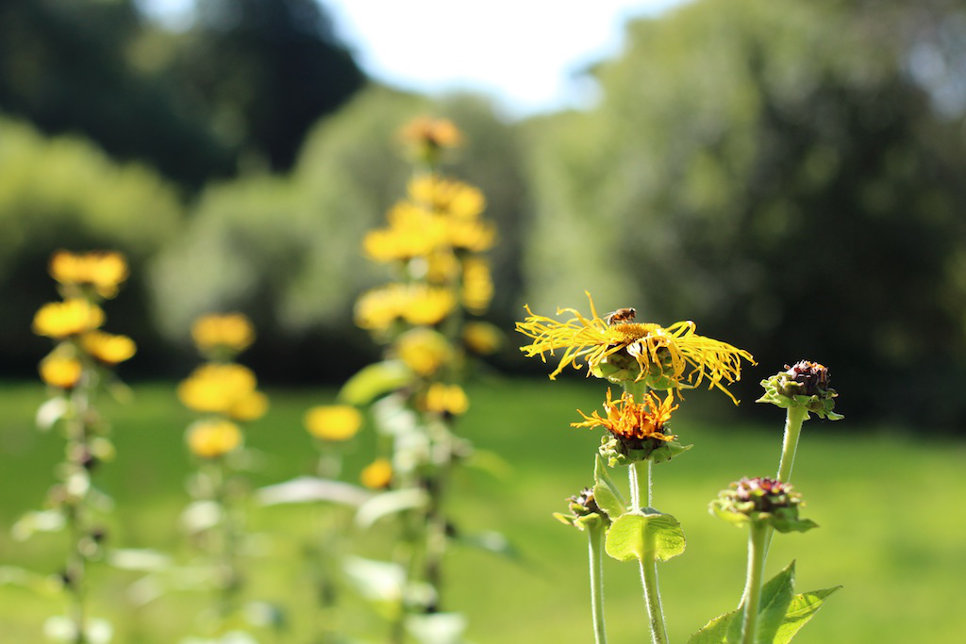 Elecampane growing in a moist field close to the sea.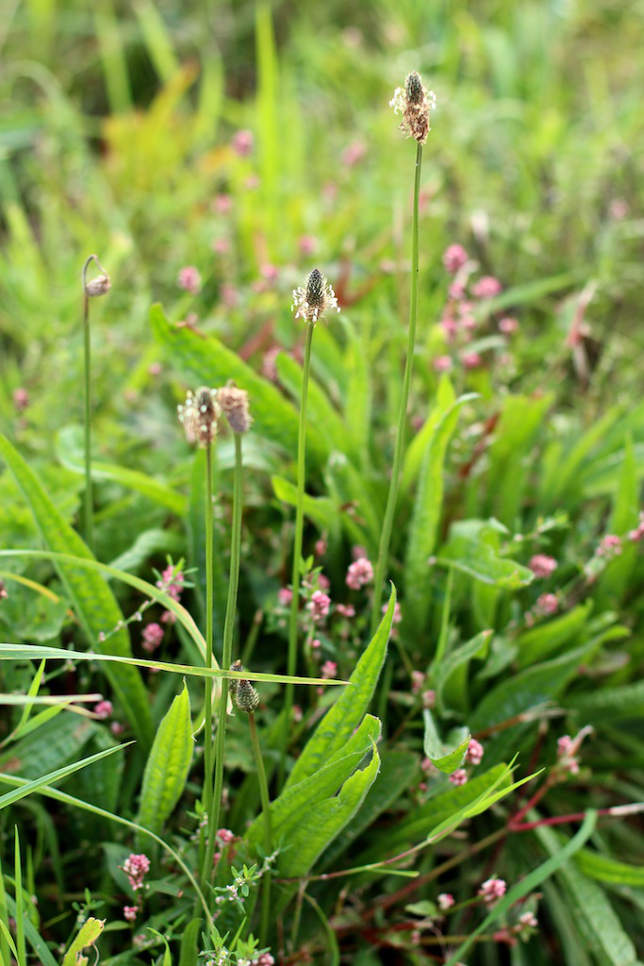 Plantain growing alongside a small bubbling brook.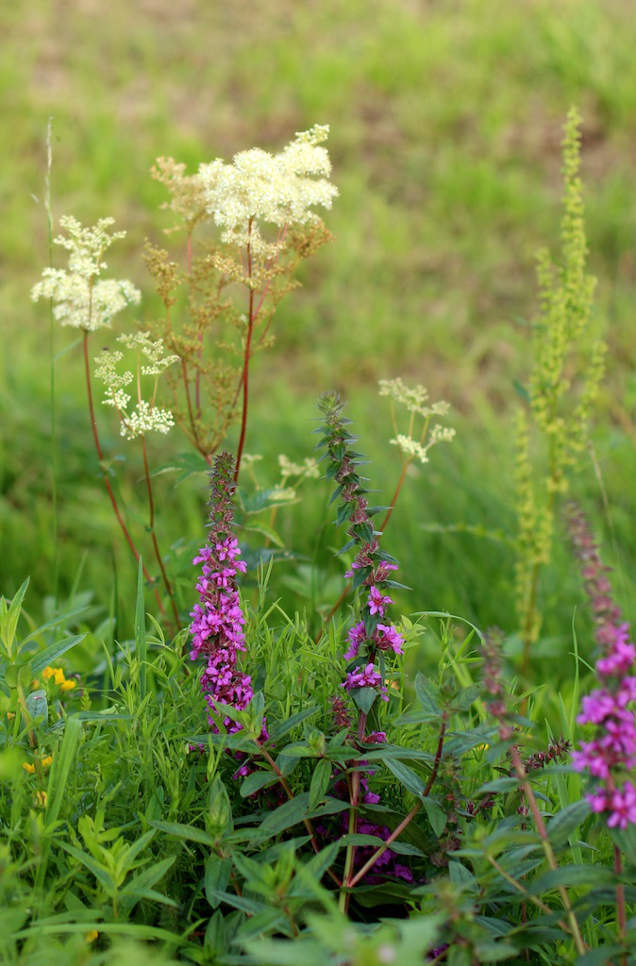 Meadowsweet and Purple Loosestrife looking stunning in a fallow field.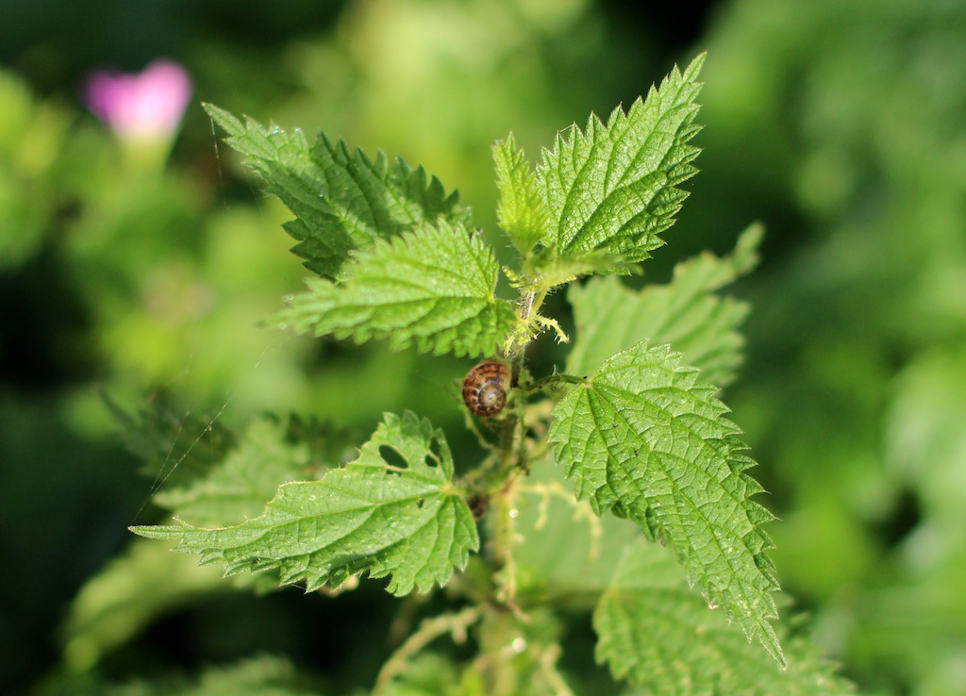 I delighted in every nettle patch we found, sometimes literally squealing with excitement. Again, it's amazing Kat and I are still friends. That woman and her patience! Also thank you to the snail for obliging posing for this photo.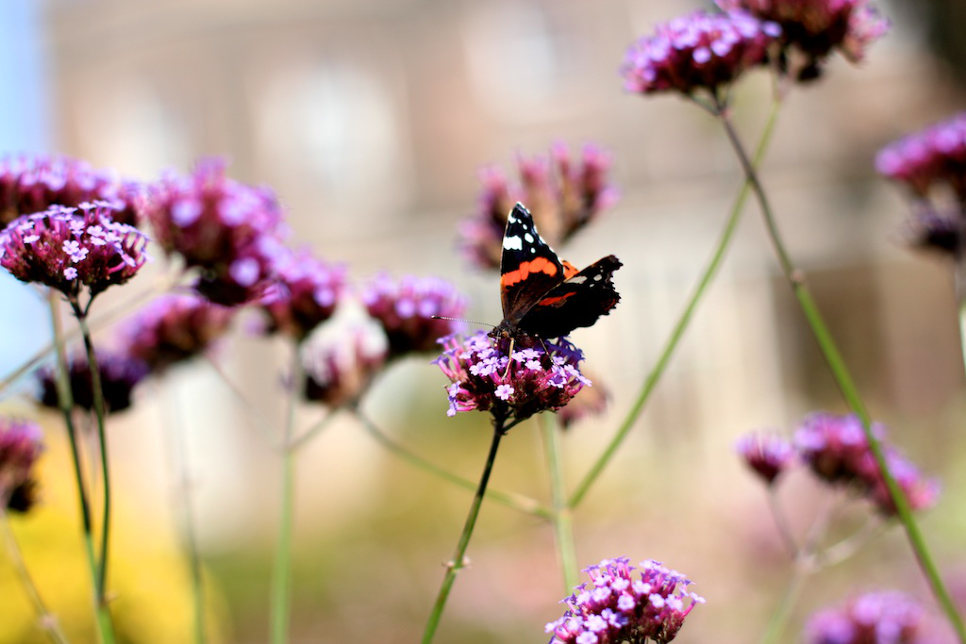 Butterflies and vervain…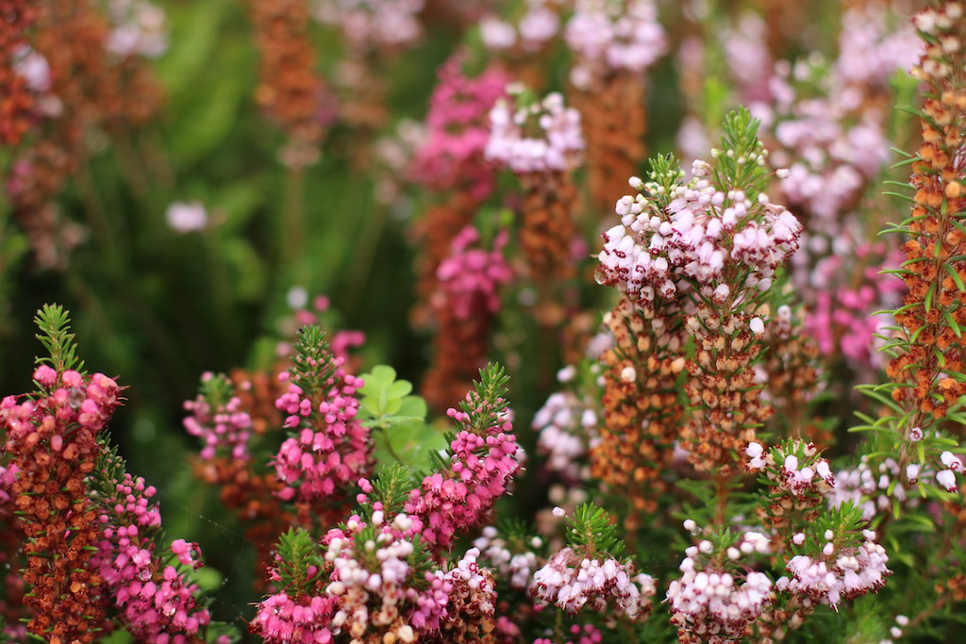 Equally enticing were all the new friends I met. Heather-covered bogs, sunny hillsides, hedges and landscaped gardens.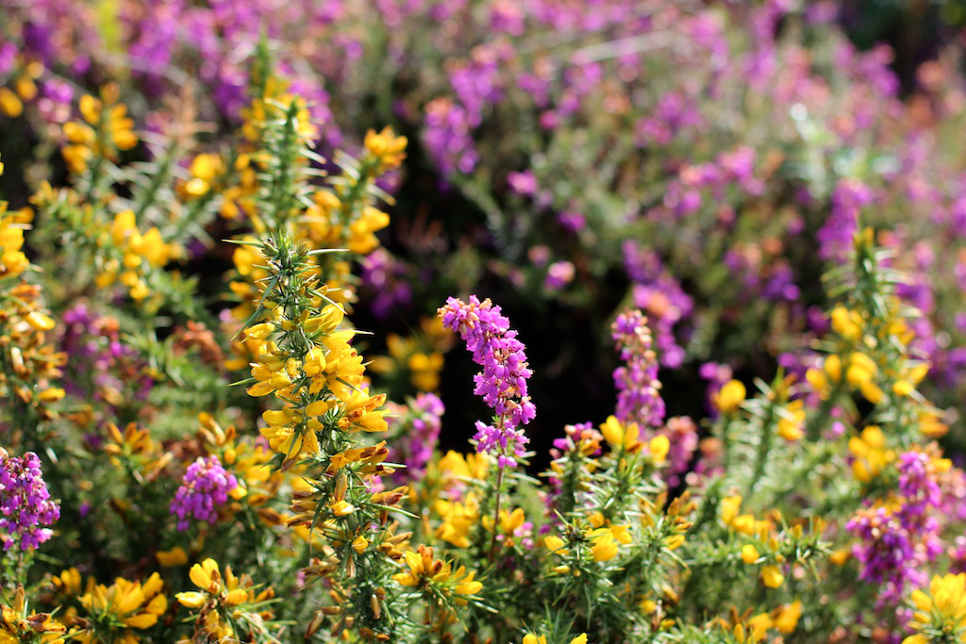 Most beautiful was the synergistic combination of the heather and gorse. While I had seen heather before, this was my very first introduction to gorse, a beautifully yellow and very spiny plant.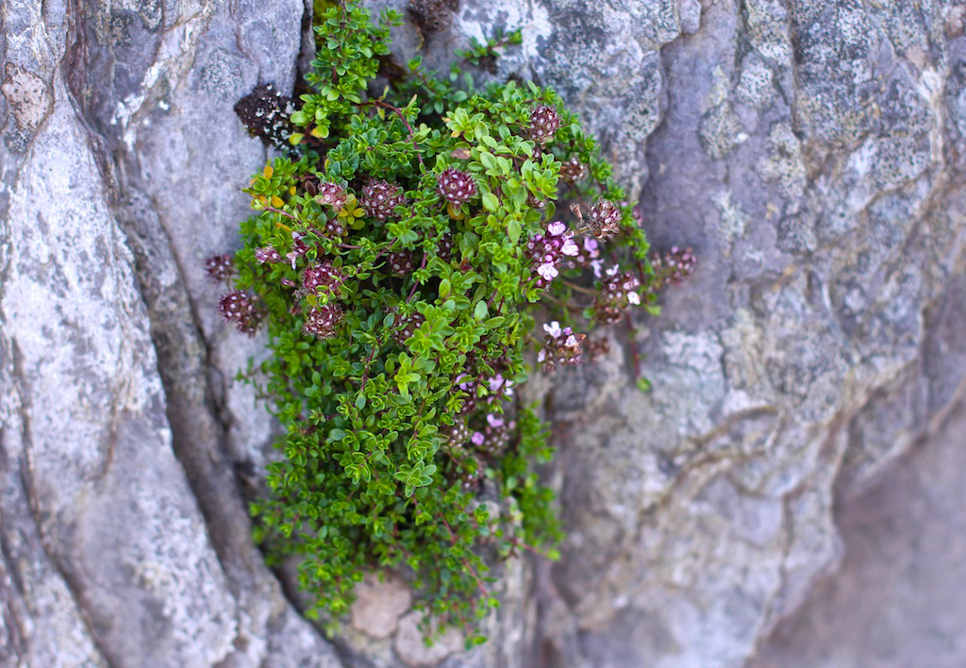 Mountain thyme growing on a rock overlooking the sea. What a life!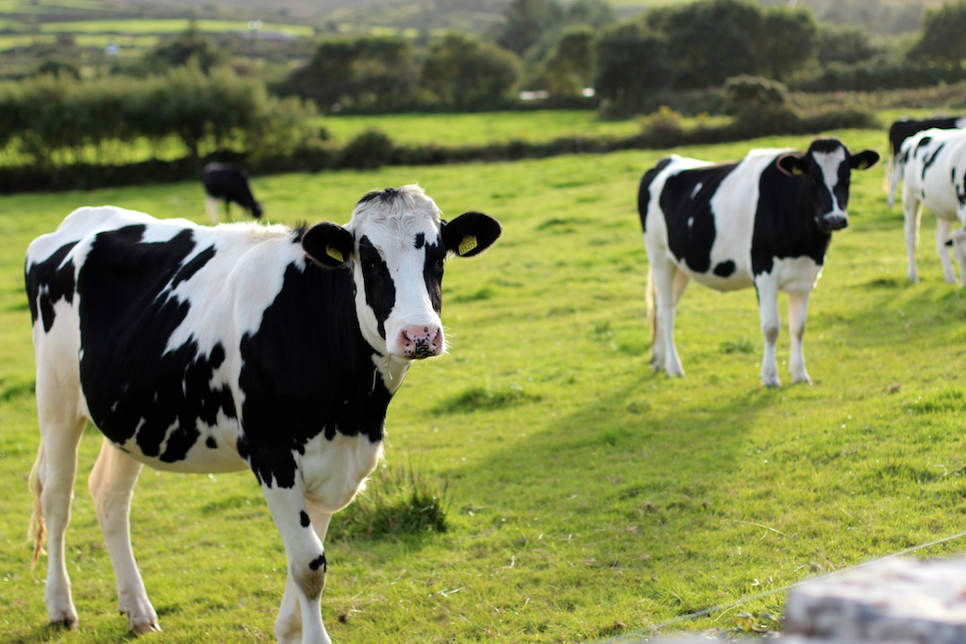 Oh the cows! These beautiful creatures lived just below the retreat house. I visited them practically everyday and told them how sweet they were…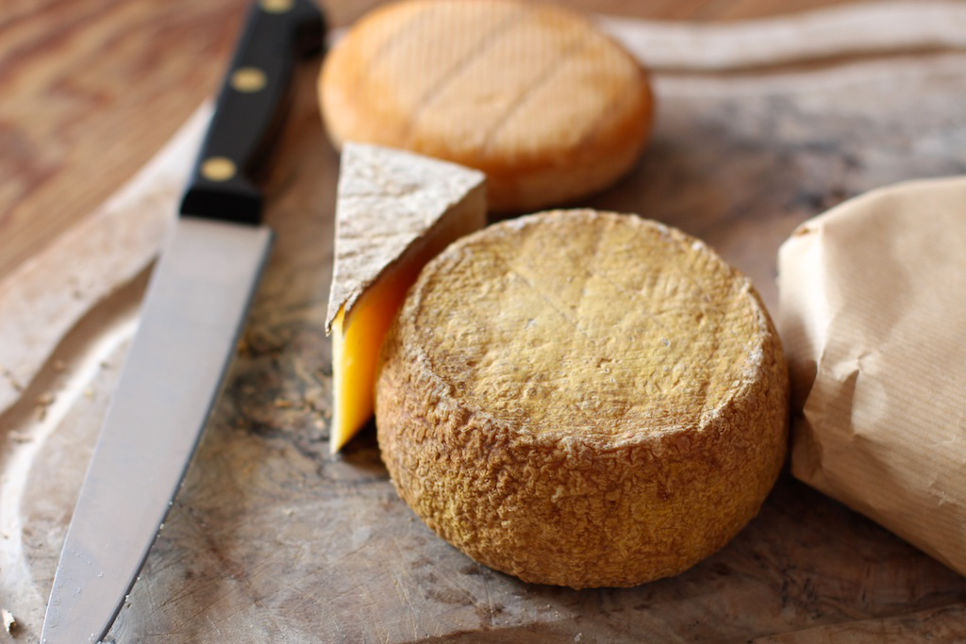 ...and how much I loved their cheese.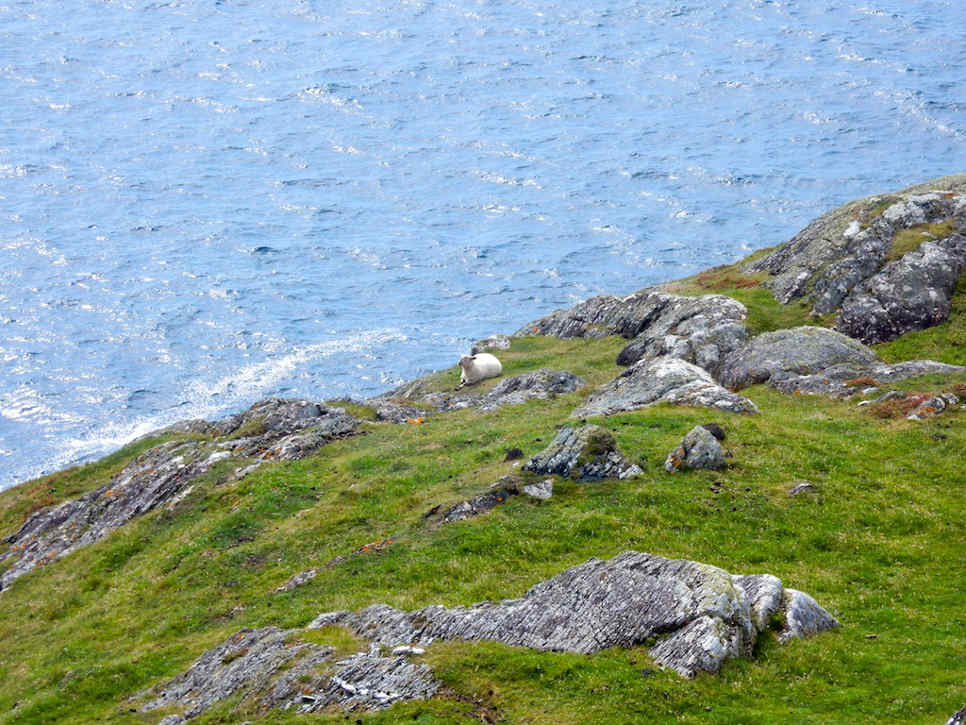 There were also lots of sheep! I watched this ewe idly take in the sea and I was, for a moment or two, jealous of her life.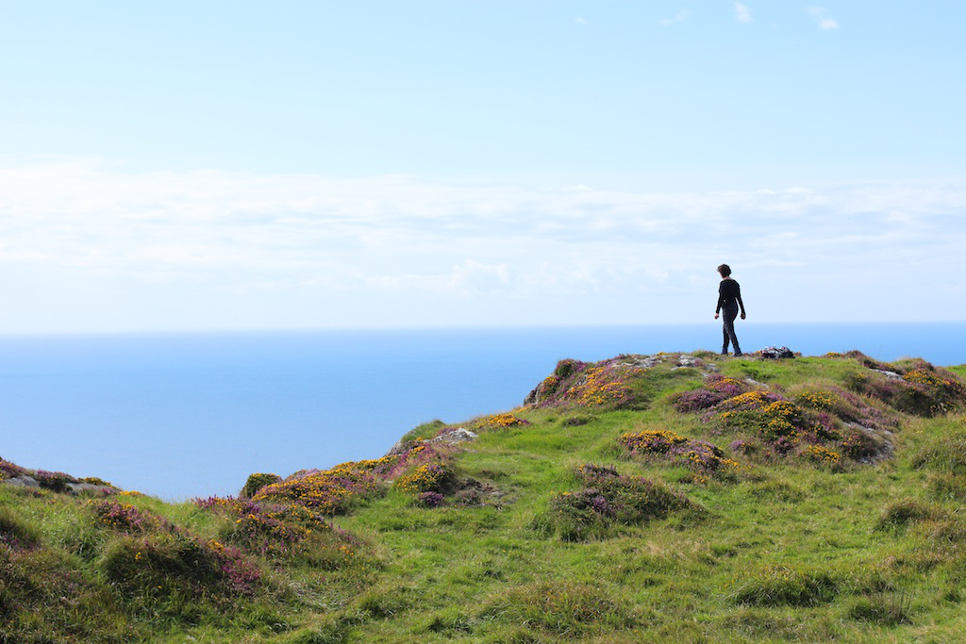 Ireland's endless blue sea brushed right against impossibly green hills covered in heather and gorse. It was moments like this where I felt my senses open. Possibilities seemed endless and a sort of magic encased it all.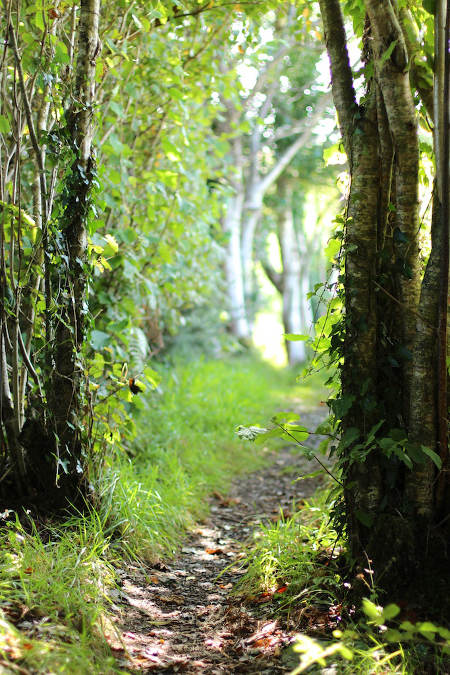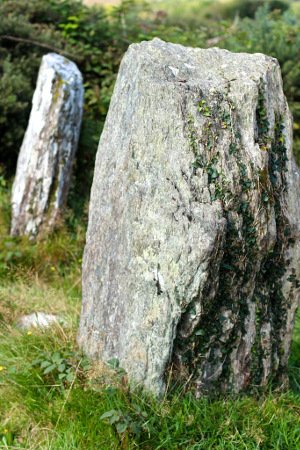 Often in Ireland, you'll find pathways that lead to ancient stones.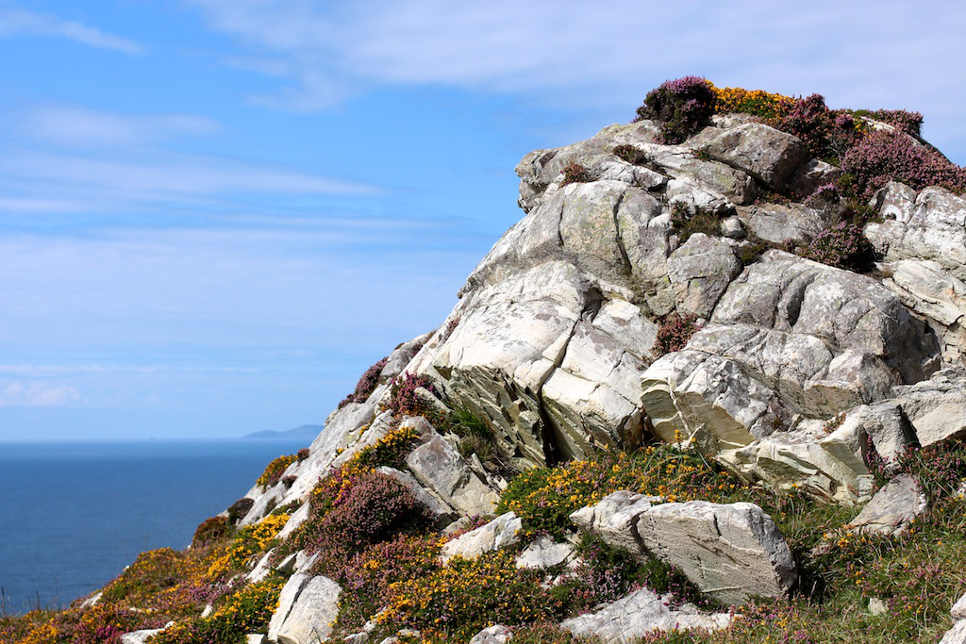 I just love this photo.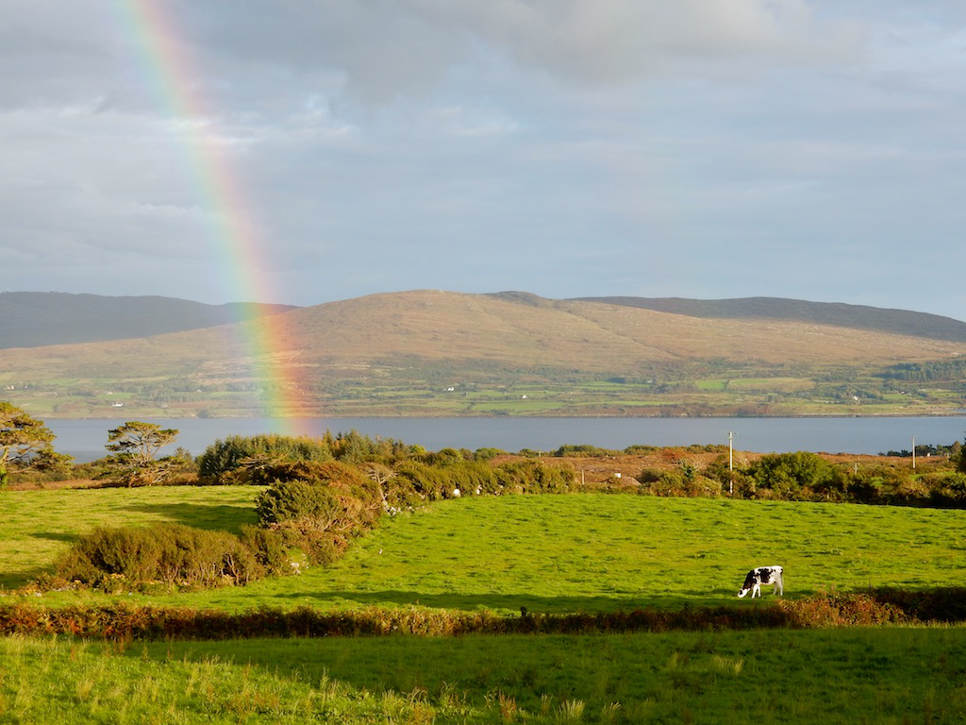 The weather in Ireland is unpredictable. One moment you are basking in sunshine, the next you're giggling in the rain and looking for the rainbow you know is about to appear. 
I am a different person since my Ireland experience. It took a lot of effort, planning and energy to make it all come together, and I am incredibly grateful I took that plunge. 
If you feel Ireland calling your name, I highly recommend Kat's Retreat to Ireland.