From Terminal Illness to Bestselling Author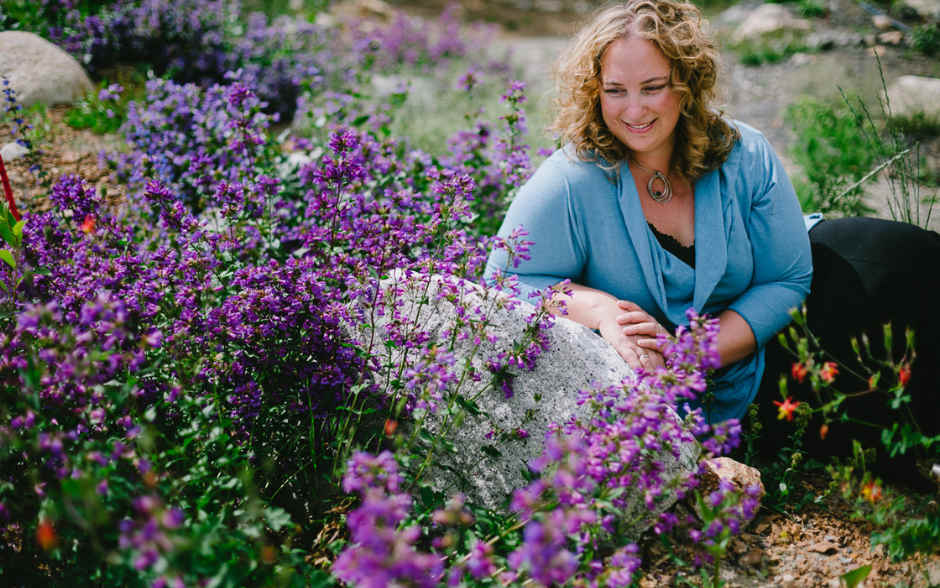 Welcome to my site!
I'm Rosalee, plant lover and herbal teacher.

If you're looking for quality herbal information that you can trust, then you're in the right spot!
I'm here because I'm passionate about inspiring you to use herbs in practical ways that make a positive difference in your life.
Whether you're seeking radiant skin, an answer to chronic digestive problems or other health challenges, herbs can be a safe and natural solution.
As an herbalist I know that working with herbs isn't solely about the things you take or swallow, but also about connecting with the plants themselves and the natural world around us. My teachings are rooted in nature and the cycles of the seasons.
I've been an herbal teacher for over 15 years and I've had over 10,000 students in my online courses.
I'm the author of two bestselling herbal books, Alchemy of Herbs and Wild Remedies (which I co-authored with Emily Han).
What I hear from my students over and over again is that they come to me first for herbal information they can really trust.

And that's really important!

If you've spent any time online searching for herbal information then you know how overwhelming it can be - there's so much conflicting information out there and way too many people who are only interested in selling you the latest herbal fad with false promises.

I'm here to help you break through herbal confusion so that you can work with herbs both safely and effectively.

As an herbal teacher I take advanced herbal theories and transform them into fun and practical ideas. I share these through in-depth guides to specific herbs as well as recipes for herbal remedies and wild foods.

I want to be clear! 
I'm not here to sell you herbs or miracle cures.


Instead I'm sharing my experience and herbal knowledge so that you can get results with herbs. In other words, my success is seeing your success!

If you value trusted information, then the best way to get started is to join my herbal community and get my weekly newsletter. Each Wednesday I send out an email loaded with the best herbal insights and recipes.
Choose the best herb for you!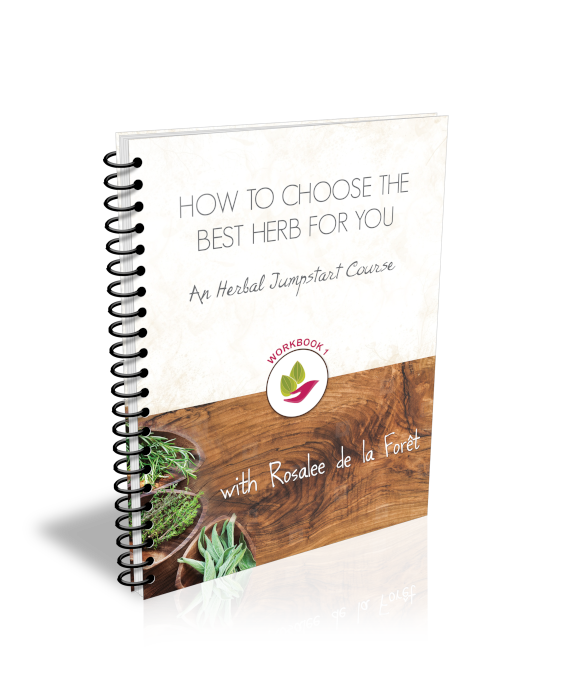 The secret to using herbs successfully begins with knowing who YOU are. 

Get started by taking my free Herbal Jumpstart course when you enter your name and email address. 

By signing up for my free course you'll also be joining my weekly newsletter where I send my best tips and herbal recipes. I never sell your information and you can easily unsubscribe at any time.
d

My Own Healing Journey
For almost two decades my calling has been helping people to radically change their health using herbs and other natural remedies. Through this I have helped hundreds of clients reclaim their health and have taught thousands of herbal students in online courses and intensive retreats.
In 2017 I published my first book, Alchemy of Herbs: How to Transform Everyday Ingredients Into Foods and Remedies that Heal. It was an immediate bestseller and is one of the highest five-star rated herbal book on Amazon.
In 2020 Emily Han and I published Wild Remedies: How to Forage Healing Foods and Craft Your Own Herbal Medicine. This beautifully illustrated book was instantly a bestseller.
But my story begins long before I had become a successful herbalist.
I admit, I've been a natural health nerd my entire life.
As a teenager I would prowl the natural health foods store and look up remedies in the Prescription for Nutritional Healing book by Phyllis Balch.
I remember how excited I was when I checked out the Vitamins for Dummies book from the library. I even created flashcards so I could memorize what certain vitamins did and what foods were high in those vitamins. I admit, there weren't a lot of other 16 year olds spending their time memorizing the signs of Vitamin A deficiency.
But while I had long been interested in natural remedies I didn't really take them seriously until they saved my life.
When I was 23 I suddenly became very sick. I spent an entire month in bed, tormented with musculoskeletal pain, an itchy body rash that came and went and a fever that spiked at night and went away during the day. I was finally hospitalized after becoming severely dehydrated and after two weeks was diagnosed with a rare autoimmune disease called Still's. The doctors didn't have good news. They gave me steroids and said it would be a slow and painful decline to an early death around the age of 40.
As you might imagine, that was a really difficult time in my life. For about three days I cried, a lot, with the words "why me?" going over and over in my head.
But then, I did what I had always done and started researching alternative solutions to autoimmunity diseases to see what I could find.
Over time I began to see that there were lots of small signs leading up to my autoimmunity disease and my "healthy" soy vegetarian diet wasn't serving me. I realized I needed a total health makeover to purge a lot of health fads from my life. I also assembled a team of people to help me, from acupuncturists to herbalists to naturopaths to massage therapists.
After six months of intensive work I became symptom free from this "terminal" and "incurable" disease and I have continued to live symptom free for over 15 years.
My experience with autoimmunity further inspired me to delve into the natural health world. I knew I wanted to help people like me: people who wanted to find the root cause of their health problems so they could live a healthy and vibrant life.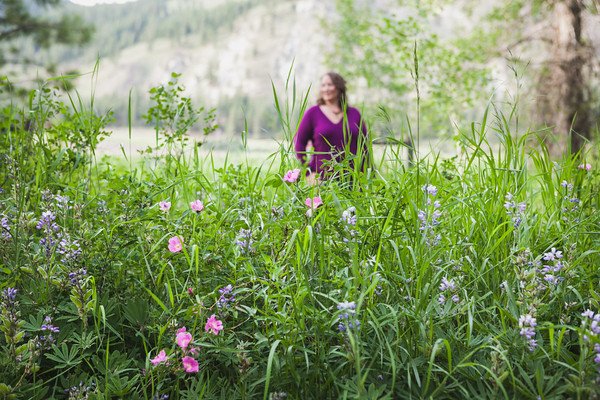 My Training and Experience
I have over 10 years of training as an herbalist, from ethnobotany and wildcrafting to clinical herbalism.
I've graduated from the four-year clinical program at the East West School of Herbology, spent three years apprenticing at EarthWalk Northwest, did extensive Clinical Training with the International Integrative Educational Institute and have been mentored by some of the most outstanding herbalists of our time, including Michael Tierra, Karta Purkh Singh Khalsa and jim mcdonald. 
Besides my interest in herbalism, I also spent four years of intensive training as a Structural Medicine Specialist with the Institute of Structural Medicine. Through that process I became a licensed massage therapist and practiced for five years before turning my full attention to herbs. 
I have a bachelor degree in Foreign Languages (French and Spanish) from Lewis and Clark College, where I also focused on anthropology and sociology. For many years I was a clinical herbalist and worked one-on-one with hundreds of clients to help them use herbs to address their health challenges. 
I'm very dedicated to herbal education and teach both nationally and internationally. 
As a contributing herbalist for LearningHerbs.com, I've written hundreds of herbal articles, recipes, videos and herbal presentations for their membership site HerbMentor.com. 
I've also created three online courses produced by LearningHerbs, including the Taste of Herbs, Herbal Cold Care, and Apothecary.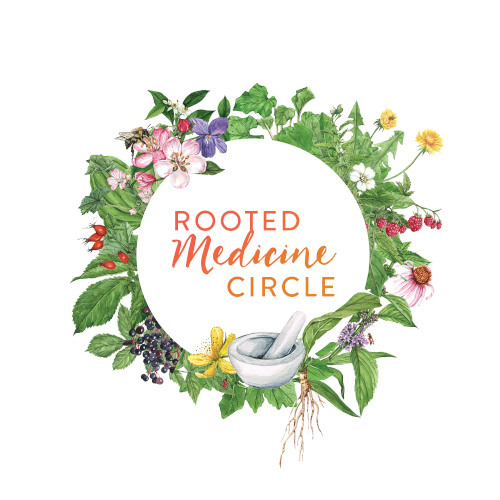 In 2021 I released Rooted Medicine Circle, a seasonally based 10 month online course taught alongside Emily Han.

I especially love creating gorgeous visual presentations and have taught at numerous conferences, including the Free Herbalism Project by Mountain Rose Herbs, the International Herb Symposium, the American Herbalist Guild Symposium, the Northwest Herbal Symposium, the Montana Herb Gathering, the Alberta Herb Gathering, the Northwest Herbal Faire and many more. 

See a list of my media appearances here.
Rosalee does an amazing job at presenting her topics. I've taken many classes over the years, some presented well, some not so much, but Rosalee has never disappointed. She breaks down even the most complicated information in bite size bits to be digested easily, in a brilliantly organized way that learning is a joy, never a chore. And the amount of information from basics to in-depth, to recipes and helpful learning tools is quite breathtaking!
L. Giles, Colorado

I love learning and I take many classes and workshops each year.

In recent years I've trained with Victoria LaBalme, author of Risk Forward, and a brilliant Performing Artist & Performance Coach. I also regularly study with Thea Elijah, a spiritual healer and Five Element practitioner at Perennial Medicine.

To better understand how racism effects us all I have taken the Woke Without the Work Workshop and participated in classes with Holistic Resistance.


How I Spend My Days
I live in the Methow Valley in the north central Cascades of Washington State. My handsome French husband and I caretake 20 acres of forested land and live in a log cabin with our very loved and spoiled cat, Monsieur Quincampoix (I know that's a mouthful, we call him "le tout petit petit chat" for short).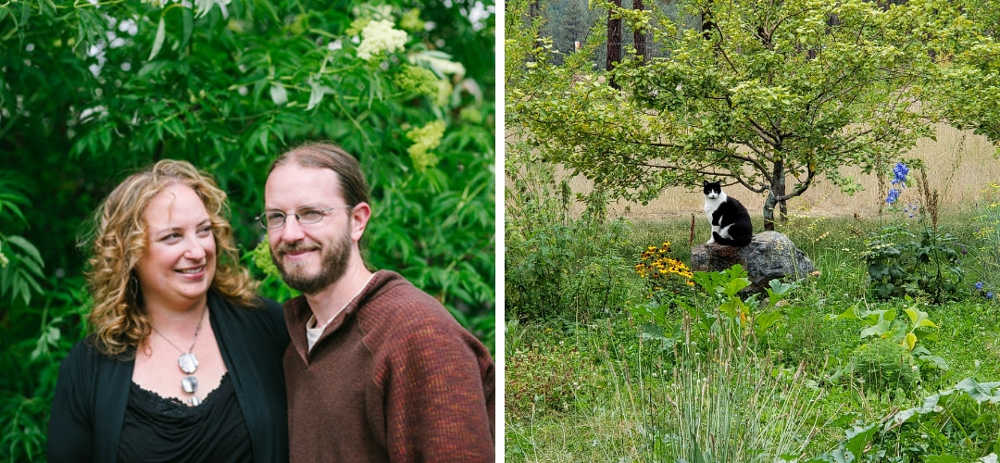 We have a large garden where we grow lots of our summer vegetables, many many flowers and lots of fruit trees. I also grow over 100 medicinal plants. 
We are so fortunate to live in such a beautiful place! You can often find us hiking local trails, foraging plants, or swimming and kayaking in my favorite lake. 
I also love supporting organizations that are making a deeply impactful and positive difference in this world. You can see a full list here.


Ready For More?
If you love learning about herbs, building your herbal apothecary and being connected to nature, then I know you'll find my site to be a valuable resource. 
The best way to stay in touch is to sign up on my mailing list below. When you sign up you'll be able to instantly access your free Herbal Jumpstart course and you'll be added to my herbal community newsletter. Every Wednesday morning I send out my best herbal insights, tips and recipes exclusively to this list.
Choose the best herb for you!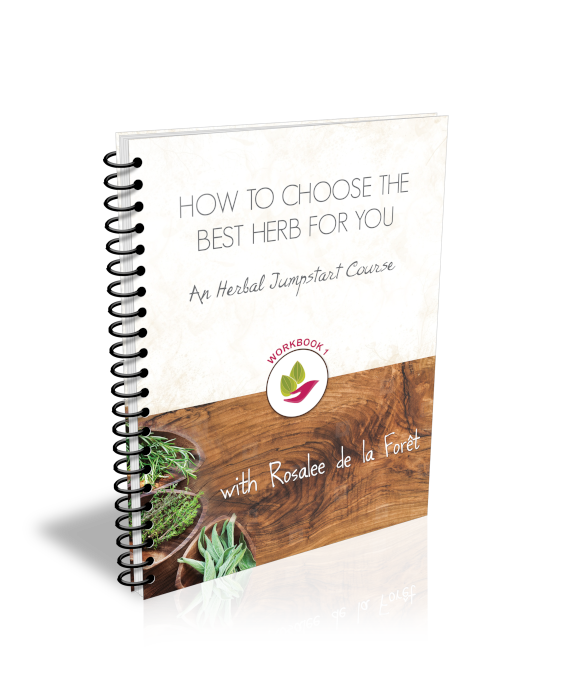 The secret to using herbs successfully begins with knowing who YOU are. 

Get started by taking my free Herbal Jumpstart course when you enter your name and email address. 

By signing up for my free course you'll also be joining my weekly newsletter where I send my best tips and herbal recipes. I never sell your information and you can easily unsubscribe at any time.
You can also follow me on Instagram, Facebook and Twitter.