Meet the Herbs With Rosalee Team
It takes a whole team of fabulous folks to keep Herbs With Rosalee running. 
Here's some of the faces behind the scenes!
i
Francesca Madria
Francesca lives in the Philippines. She is the Video and Podcast Editor at Herbs with Rosalee. Francesca shares: "Working with Rosalee opened my mind about the wonders of herbs. I started off with little knowledge about them, and now I can proudly say that, because of her, I've grown to love dandelion as my favorite herb!!"
i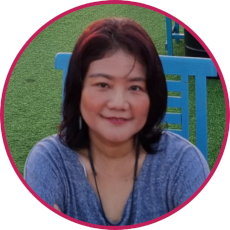 Jennifer Encarnacion

Jennifer makes sure that videos are properly transcribed for viewers. Thanks to her, our YouTube videos have closed captioning. She loves to travel within the Philippines, where she lives, and enjoys exploring local food and culture. Her favorite herb is ginger, which is commonly used for cooking Filipino dishes and also for making tea which soothes a sore throat.
i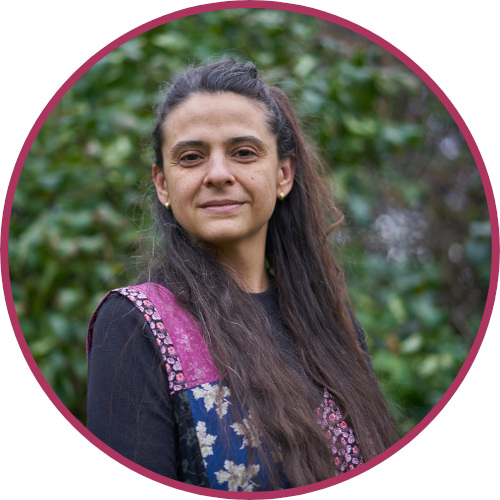 Jenny Barandich
Jenny loves to use her graphic design magic to bring life and beauty to every project for Herbs with Rosalee. She lives in King City (Toronto area) with her husband, three children, two cats, and other little critters who occasionally visit her garden. Jenny loves plants and nature and enjoys anything she can make from scratch. Learn more about Jenny at https://www.behance.net/barandich.
i
Karin Rose
Karin lives in sunny Sandy Eggo. 😊 She provides student services and community support here at Herbs with Rosalee. She is an herbalist and aromatherapist, and has a Bachelor's degree in Business Administration from the University of San Diego. Roses have been her favorite herb since she was a teenager.
i
Kristy Cronkrite
Kristy Cronkrite is Editor & Polisher extraordinaire at Herbs with Rosalee! She has a Masters degree from California State University Northridge and is a certified Yoga & Meditation Instructor. Kristy keeps busy as a mom of two, mindfulness teacher, and avid crocheter. Learn more about Kristy at kristycronkrite.com.
l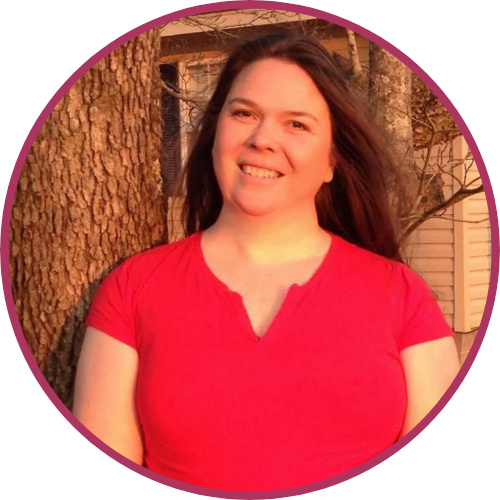 Michele Marlow
Michele is a clinical herbalist based in Oklahoma. She has two bachelor's degrees, in public health and in Complementary and Alternative Health. She is Rosalee's Technical Support Specialist and Virtual Assistant. Michele also teaches herbalism classes and volunteers for various special needs support groups and charities in her community. Her favorite hobbies include collecting herb books for her bookshelves, collecting bookshelves for her herb books, collecting mason jars for her herbs, and collecting plants for her garden.

l
Nicole Paull
Nicole works on the video and podcast production team as a behind-the-scenes organizer. She excels as a dot-connector who observes closely, asks questions, anticipates what's needed, and gets it handled. Her favorite herb is lemon balm, for its taste, scent, health benefits, and the fact that it grows so happily in her garden. She lives in Massachusetts and loves all things about Autumn in New England.
i

Tatiana Rusakova
Tatiana is a Ukrainian artist and botanical illustrator. She is absolutely obsessed with plants and flowers. "I grew up in a village, surrounded by nature. From an early age my grandma taught me a lot about edible plants and herbal medicine. So plants have always been a very important part of my life. I feel I finally found my happiness in botanical illustration, because I can combine my two loves: plants and art."
l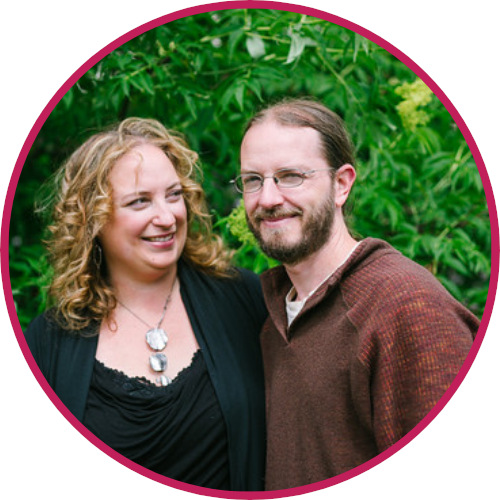 Xavier de la Forêt

In addition to being handsome, French, and Rosalee's favorite husband, Xavier runs a lot of the behind-the-scenes tech, from website development to bookkeeping. In his previous life he got his PhD in cognitive psychology and was a college professor. Now he's content to take care of the homestead, including gardens, forestry work, tending the chickens, and spoiling the cat.
l