Rose Water Toner

---
---
Beyond their classic beauty and enticing scent, roses offer us many healing gifts. I share the many health benefits of rose petals for the skin and show you how to make rose water toner in this video. I'll also give you a few ideas for how you can enjoy roses as part of your daily diet — and why you might want to.


-- TIMESTAMPS --
00:00 - Introduction to roses
01:42 - What are the health benefits of rose petals for skin?
02:51 - What roses are best to work with?
04:22 - How to get the best results with roses for the skin
05:09 - How to make rose water toner
08:27 - Rose fun fact


Thanks for watching my video on how to make rose water toner!

j

Transcript From the Video: Rose Water Toner

Roses lure us in with their classic beauty and enticing scent. Beyond their beauty, they also offer us many healing gifts. In this video, I share the many health benefits of rose petals for the skin, plus I show you how to make a special rose water toner.

Hello! I'm Rosalee de la Forêt, herbalist, teacher, and bestselling herbal author. I created this website to share trusted herbal knowledge so that you can get the best results when using herbs for your health. 

Make sure to get my recipe to make rose water toner with elderflower and witch hazel above.

Both my wild roses and heirloom roses are in full bloom right now, something I look forward to every year. Not only do I enjoy their beauty and scent, they may be my most harvested herb. I love infusing the petals into honey, drying them for tea, and making the rose water toner that I'll share with you later.

I love the sensorial experience of the entire rose harvest. I often hear signs of a rose bush well before I see it. That's because the bees and other pollinators are often busy at work, collecting nourishment from the flowers. Walking up to a rose bush on a warm spring day often means that the enticing rose scent is filling the air. So many sweet gifts of rose!

Okay let's dive in!


Health Benefits of Roses for the Skin

Roses are a delight to work with. Their sensuous soft petals and their heady aromatics make for a beautiful sensorial experience.

Just the pure joy of roses is enough of a reason to want them in your life!

But beyond their beauty and scent, roses offer additional healing gifts. One of these gifts is that they are filled with antioxidants that modulate inflammation.

Chronic inflammation is often a root cause of many chronic diseases, including heart disease, many types of arthritis, inflammatory digestive issues and, of course, inflammatory skin conditions. Roses have been shown to decrease oxidative stress and modulate inflammation both internally and externally. By regularly working with roses in your life, you can support your skin health by reducing chronic inflammation.

Acute inflammation can also be a problem for the skin whether it's acne or sunburns. Rose petals can also soothe and repair acute inflammation.


What Roses are Best to Harvest?

There are thousands of different rose varieties out there and they aren't all the same in terms of their healing gifts.

When turning to rose petals for their health benefits for the skin, here's some tips to get the best ones.

#1. Look for flowers with a strong scent. If the roses you have don't have a scent, find another rose to work with. If you are buying roses, look for Damask roses (Rosa damascena), or another fragrant variety.  Wild roses or heirloom variety roses often have the strongest aromatics. If you have wild roses growing near you, please harvest them sustainably as they are an important part of the ecosystem.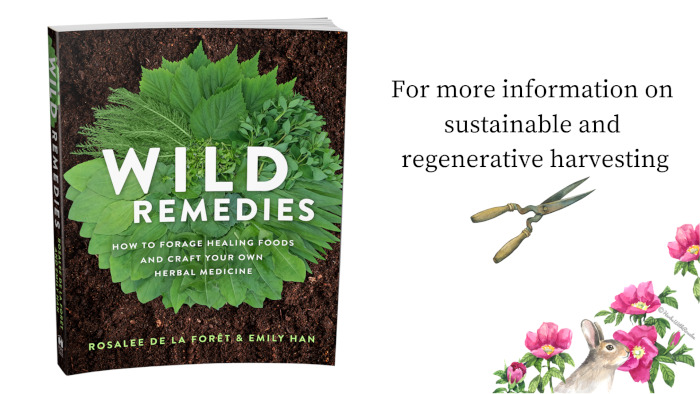 See the bonus chapters in my book, Wild Remedies: How to Forage Healing Foods and Craft Your Own Herbal Medicine, for more information on the regenerative harvest of roses.

If you're interested in growing your own roses, then look for aromatic heritage varieties. There are many out there to choose from!

#2. My second tip is to make sure the roses you are working with haven't been sprayed with chemicals. Commercially sold roses found in many florist shops are often doused with all sorts of chemicals. Unless you are specifically buying from an organic or chemicals-free florist, avoid all commercial roses. And whether you are harvesting your own roses or buying them, be sure to ask if they've been sprayed.
How to Get the Best Results with Roses for the Skin

In just a moment I'm going to share my recipe for a Rose Water Toner, which is a simple and easy way to use rose petals to benefit the skin.

But, healthy skin isn't really an outside-in situation. Healthy skin comes from within! With that in mind, don't forget to eat rose petals too! They make a lovely tea, can be infused into honey, added to foods, and made into a syrup or all sorts of lovely liqueurs.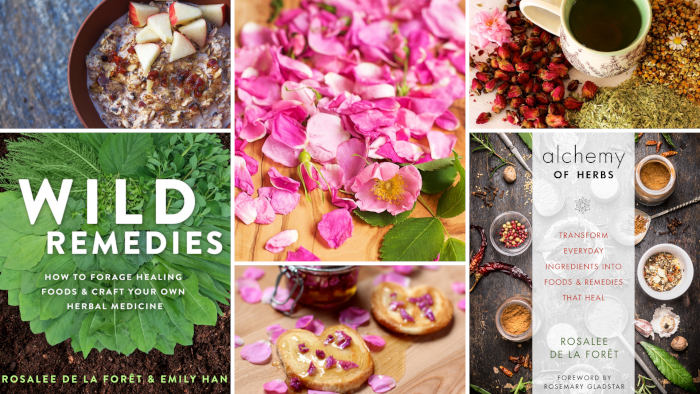 For more rose-inspired recipes check out both of my books: Alchemy of Herbs and Wild Remedies. They can be found at your local bookstore or checked out from the library.


Rose Water Toner Recipe

Rose Water Toner is a wonderful way to tone facial skin and receive the many benefits of rose petals for the skin. It also makes a soothing spray for sunburns. For both applications, it's handy to store this in a small spray bottle.

This recipe for Rose Water Toner comes from my book, Wild Remedies, which I co-authored with Emily Han. I love this recipe because it's so simple and works great!

In addition to rose petals, this recipe calls for elderflowers, another powerful herb for the skin. Where I live, elderflowers and roses often bloom at the same time so I love to combine them. For more information about elderflower's many benefits for the skin, see my video, Elderflower vs. Elderberry. For simplicity's sake, you can omit the elderflowers and just use more rose petals.

To make this recipe you need just three simple ingredients:


You can find witch hazel at most grocery stores, health food stores, or at herbal apothecaries. Look for a good quality brand that has been double-distilled and contains less than 15% alcohol (which is used as a preservative).

Here's how you make your Rose Water Toner

1. Place the elderflowers and rose petals in a pint jar. Pour in enough witch hazel extract to fill the jar and submerge the flowers completely. (You might not use the entire 2 cups.)
2. Stir to release any air bubbles. Tightly cover the jar and label it.
3. Store the jar in a cool, dark place for 4 weeks. Shake the jar daily for the first week, and make sure the plant material stays submerged under the witch hazel for the remainder of the macerating time.
4. Strain the mixture through cheesecloth, squeezing it well to extract all the liquid.
5. Use a funnel to pour the toner into small, clean spray bottles. Label the bottles and store them in a cool, dark place.
Use within 1 year.

It's as simple as that!

I know it's hard to get recipes off of a video, so to make it super easy for you I've included a printable download just above this transcript.

If you enjoyed this video on the health benefits of rose petals for the skin and you value trusted herbal information, then I hope you'll stick around! The best way to get started is to subscribe to my newsletter below so you can be the first to get my best herbal insights and recipes.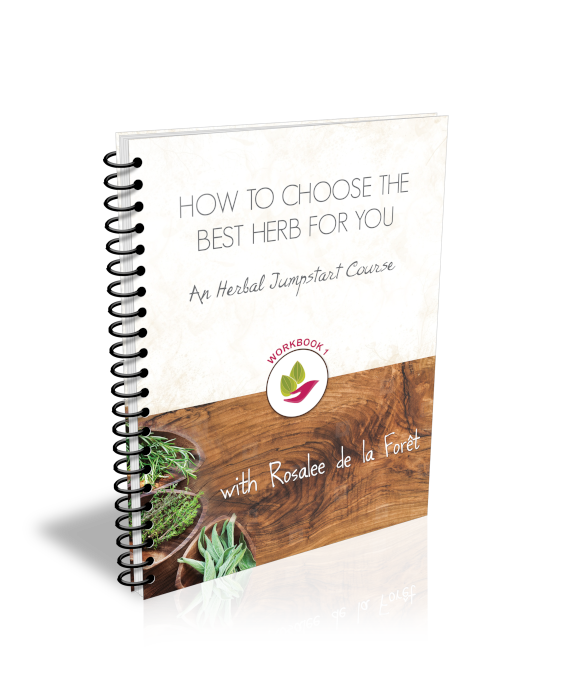 Choose the Best Herb for You!

The secret to using herbs successfully begins with knowing who YOU are.

Get started by taking my free Herbal Jumpstart e-course 

By signing up for my free course you'll also be joining my weekly newsletter where I send my best tips and herbal recipes. I never sell your information and you can easily unsubscribe at any time.
Rose Fun Fact

Fossil records show that roses have been growing for over 35 million years! The oldest rose bush known to exist today has lived over 1,000 years and is growing on a Cathedral in Germany.

See you next time.
In the meantime, you may be interested in my monograph on Rose Benefits here.