Tulsi Health Benefits

---
---
When I first heard about tulsi health benefits, I admit to being more interested in the plant's history than its herbal properties. First, the plant is named after a Goddess who took the form of a plant to purify the world: how many plants have that pedigree? Tulsi means "The Incomparable One" in the Sanskrit language. It has been used for more than 3000 years in the traditional Ayurvedic medicine system, and is widely revered among South Asians who consider it one of their most sacred and powerful plants.

Imagine a modern world where plants are universally revered to the point where titles like "Mother Medicine of Nature", "The Queen of Herbs" and "elixir of life" are bestowed upon one; a plant so sacred to a culture that it is planted near the doors of homes and temples, used in religious ceremonies, and offered as food to a deity. 

But that's another article...

Part of the reverence for tulsi, also know as holy basil, must be partly attributed to its usefulness as a medicinal herb. Similar to its Ayurvedic medicinal companion, turmeric, holy basil is remarkably diverse in its medicinal properties.


Tulsi Health Benefits as an Adaptogen
The 21st century is a stressful one. Our nervous systems are often overloaded and, in turn, affect our other systems and overall wellness. Adaptogens are herbs that support our bodies in their constant effort to be strong, balanced and resistant to stressors. Holy basil's adaptogenic quality to support and promote wellness was so impressive that it inspired researcher/author, Steven Maimes, to co-write the book Adaptogens: Herbs for Strength, Stamina, and Stress Relief.


Tulsi Health Benefits for Musculoskeletal Pain Relief

Acting as a COX2 inhibitor, holy basil offers analgesic benefits.
Tulsi Health Benefits as a Cardiovascular Tonic

Holy basil has shown to improve cardiovascular risk factors, including blood thinning and reduced body weight, serum total cholesterol, and low-density lipoprotein cholesterol (LDL). Other benefits currently being researched suggest that holy basil offers antioxidant properties, cancer protection, anti-inflammatory properties specific to arthritis, supports skin health and dental health.1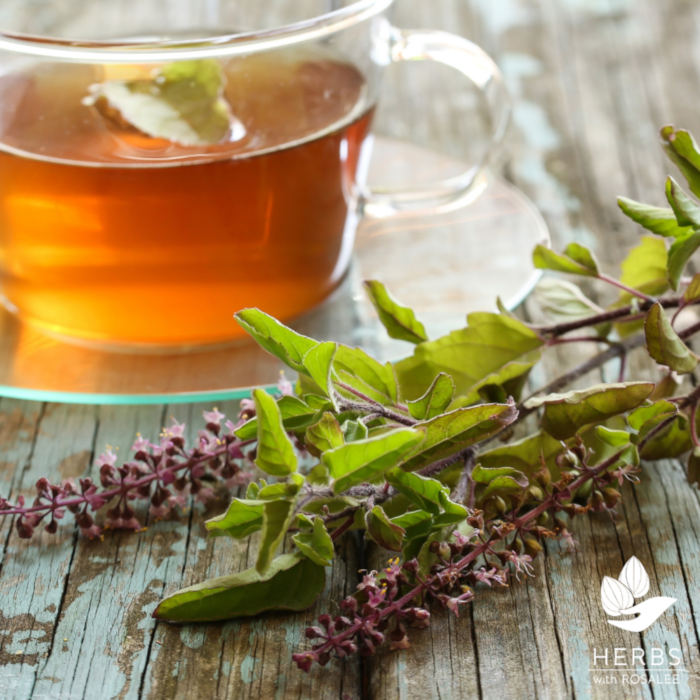 Tulsi Health Benefits: Uses of Tulsi
Holy basil is safe to consume daily as a single herb tea. Holy basil plays well with other herbs and it can be added to your daily tea blends. There are many tea recipes that feature holy basil, and I have been enjoying the following one, which is adapted to include my favorite spices.


Sacred Tulsi Herbal Tea Time

Try a cup or two of this tea in the afternoon when you are feeling a bit sluggish or had one of those mornings when your life got the best of you. It's best enjoyed while sitting in a comfortable chair reading an uplifting poem or outside under a tree.

Pour 2 cups hot water over 4 tablespoons of tea. Steep for 15 minutes and strain.


Pain Relief Herbal Honey

A traditional Ayurvedic method of taking herbs is to mix them with ghee or honey. I took this classic pain relief tea recipe and mixed it into honey instead. These herbs help with inflammation and arthritis pain.

Mix 6 teaspoons of powdered herb blend with 1 cup of raw honey in a glass jar. Store in a cool, dry area. Eat 1-3 teaspoons daily.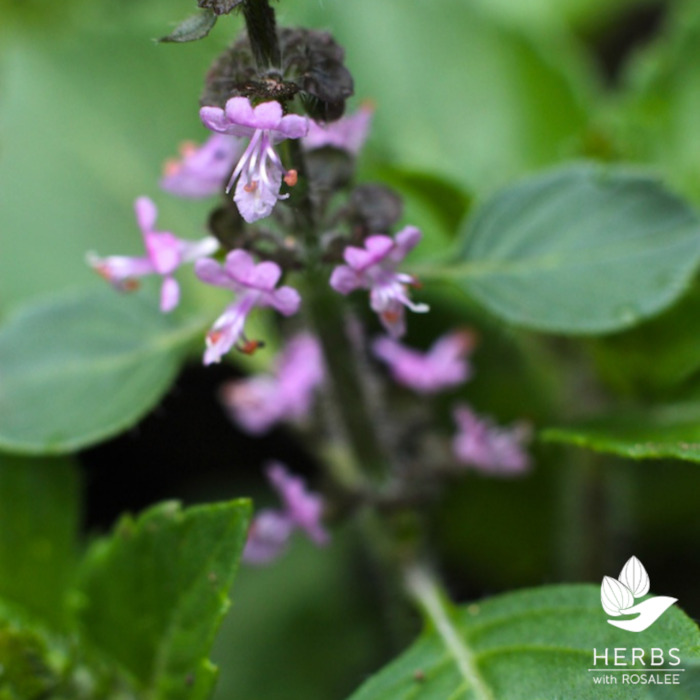 Tulsi Health Benefits as Oxymel

I am a fan of an ancient remedy that dates back to the Greeks, a mixture of vinegar and honey called an oxymel. Herbalists learned to extract and preserve the medicinal properties of herbs into an oxymel, making it a shelf-stable remedy that is waiting to be used when a respiratory complaint hits the homestead.

Oxymels soothe respiratory symptoms and are ideal for congested coughs.
Oxymels are useful in both the home medicine chest and in the kitchen. Use an herb-infused oxymel as a base to make salad dressings and marinades and sprinkle over steamed vegetables.  Add to sparkling water for a healthy and tasty mocktail.
Oxymels can be unique: using your knowledge of herbs and their properties, you can create a recipe that addresses personal preference. 
Oxymels are safe for everyone over the age of one.
Winter Respiratory Oxymel

Make this oxymel now so it's ready for the cold and flu season.

1 part dried and chopped ginger (a warming diaphoretic that stimulates congestion and is anti-microbial)
1 part dried tulsi (an expectorant and immunomodulator)
1 part dried calendula (moves lymphatic stagnation, stimulates the immune system, is antibacterial)

Directions:

Thoroughly clean a canning jar and, if desired, sterilize in boiling water for 5 minutes.

Using equal parts of the dried herbs fill jar to ⅓ full.

Add enough honey to coat and cover the herbs. Add apple cider vinegar to fill the jar and stir thoroughly.

Cover with plastic lid and place on a counter or shelf where you will see it so that you can gently shake the mixture each day for 2-3 weeks. 

Strain and store in a clean bottle. Oxymels are shelf-stable but can be stored in the fridge, which helps to extend their usability for a year.

Medicinal Dosage: 1-2 teaspoons each hour for wet cough or sore throat (adult).
Citations for Tulsi Health Benefits

1. "The Mederi Blog : Holy Basil: An Herb With Incomparable Benefits." Mederi Foundation. Accessed August 22, 2019. https://mederifoundation.org/the-mederi-blog/holy-basil-an-herb-with-incomparable-benefits.html.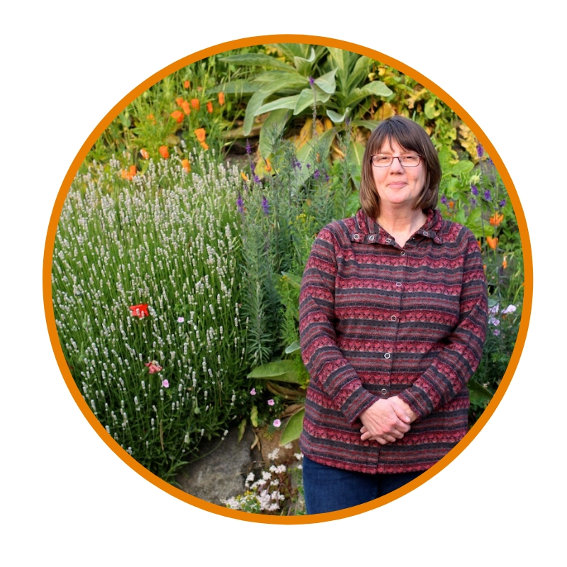 Sue Kusch, a former community college instructor and academic advisor, incorporates her experiential wisdom, expertise and science-based research garnered from her three decades of growing vegetables, fruit and herbs into her educational writing about plants and how people use them. In addition to her BA in Social Sciences and Masters in Education, she completed the Master Gardener training in 2011 and two permaculture courses in 2001 and 2014.  She has studied medicinal and nutritional uses of herbs, including studies at Herbmentor and East West School of Planetary Herbology, since 1997. An avid reader, lover of historical and folkloric information, and a promising storyteller, Sue writes about the intersection of plants and people.

---
Return from Tulsi Health Benefits to the Main Health Benefits of Tulsi Page
Return from Tulsi Health Benefits to HerbalRemediesAdvice.org

---