Tea Making Supplies
---
---
I relish having the perfect tool for every job. I love feeling that flow of everything working just right. As a result I spend a lot of effort in finding exactly what I want, especially when it comes to my herbal and kitchen tools. 

Admittedly, when it comes to making tea you probably have everything you already need in your kitchen cupboard. There's no need for tea making supplies to be prohibitively expensive. At its simplest you need something to heat water up, something to steep the herbs in and then something to strain off the herbs. As easy as that! 
When you are ready to step beyond those simple tools it can easily get overwhelming. There are 1,003 different teapots, strainers, kettles and on and on. 
I've spent a lot of time researching and curating the tools that I think work best for making tea. 
The following is a list of the actual tools that I use. I'm only including my favorites! Some of these things I stumbled across, some of them I spent hours researching to make sure they were exactly what I wanted. 
For your convenience I've linked these items to Amazon and Mountain Rose Herbs. However, I highly recommend checking in with your local herbal apothecary to see if they carry (or can order in) these items. I know Dandelion Botanical Company in Seattle carries both my favorite tea pot and herb strainer. 
Tea Making Supplies: Stove Top Tea Kettle
I spent hours researching a stove top tea kettle. It's amazing how much variety is out there as well as how many things can go wrong with a tea kettle: from pouring badly to melting parts! You can easily spend hours searching through Amazon's listing of tea kettles, getting lost in the thousands of comments. I speak from personal experience! 
This tea kettle seems to be the best in its price range. There are other tea kettles out there that cost a LOT more, but this does its job well. Over the years I've bought two for myself and one for a friend. 
Tea Making Supplies: Electric Tea Kettle
I just recently got an electric tea kettle. If you're in a hurry, these heat up water more quickly than a stove top kettle. It's difficult to find an electric tea kettle that does not have any plastic parts that come into contact with the hot water. This one is made entirely of stainless steel, it's large so you can make a couple batches of nourishing herbal infusions in one go and it pours well. 
Tea Making Supplies: Digital Kitchen Scale
I've discussed why I think measuring by weight rather than volume is often best in this article. In order to measure by weight, you'll need a scale. I don't actually know if this is the best scale available, but I do know that I bought it 7 years ago and it still works great. In addition to its longevity I also appreciate I've only had to change the batteries once so far. Whichever scale you get, be sure it can switch from grams to ounces.
Tea Making Supplies: Individual Tea Cup Strainers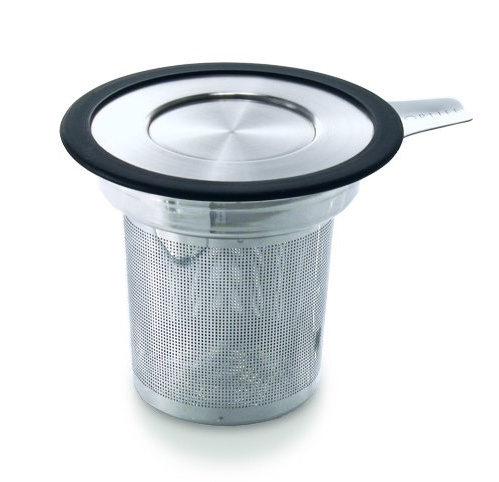 When making individual cups of tea, these are my favorite kinds of strainers. They are large, which allows for me to use plenty of herbs and still have plenty of dancing space between the herbs and water. I also like that, after infusing, the lids become the vessel that holds the strainer.
I like this particular one because the lid has a large diameter that completely covers up most of my tea mugs, ensuring the steam doesn't escape. I'm not crazy about the silicon though. 
I also have this one, which doesn't have silicon but it doesn't fully cover a lot of my tea mugs. 
So perhaps I haven't found the perfect one yet, but these serve me well. There are lots of companies that make these types of strainers. 
Tea Making Supplies: Glass Measuring Bowl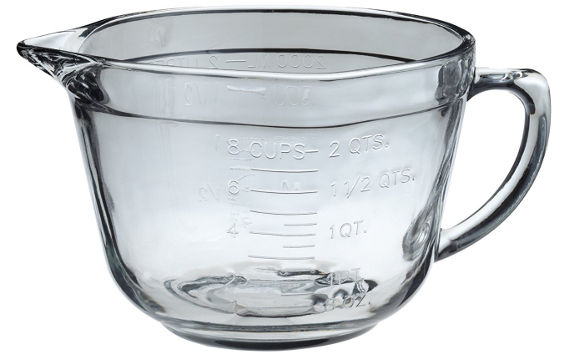 Sometimes when making larger amounts of tea I put the herbs in a large glass measuring bowl with a spout and then infuse them in hot water. The bowl needs to be covered. Then I use fine mesh strainers to pour out the liquid and strain off the herbs. 
Tea Making Supplies: Fine Mesh Strainers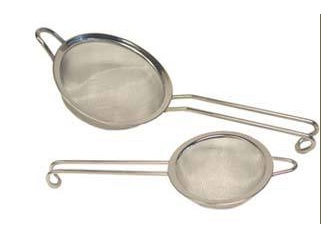 My favorite small fine mesh strainers come from Mountain Rose Herbs. These are super fine, which means that most of the itty bitty parts of the herbs are strained off. If I need to be really careful with straining, say with mullein leaves, then I line the strainer with cheesecloth too. 

Tea Making Supplies: Tea Pot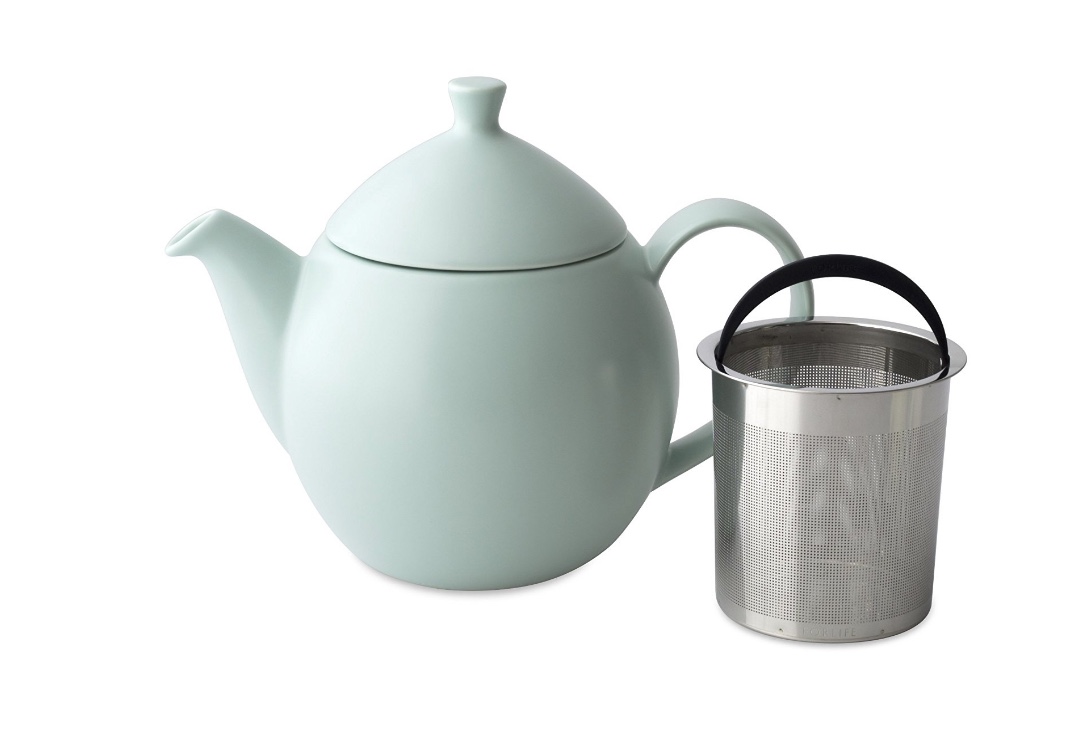 It's fun to have a tea pot for every occasion! I have found some great tea pots at thrift stores. 
My current favorite tea pot is perfect for two cups of tea and it has a really large strainer that fits within it. It pours well and is really cute. 
Tea Making Supplies: French Press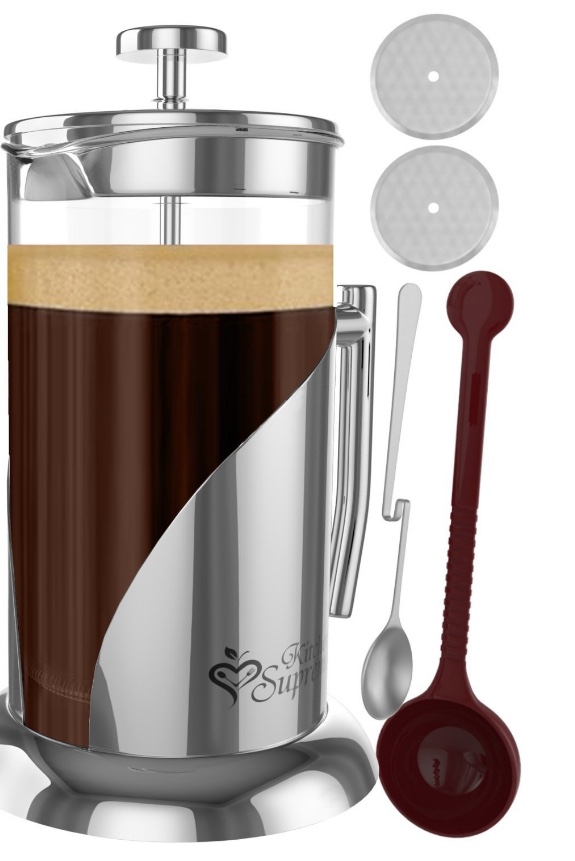 I love making teas with a French Press because the press can be used to fully submerge the herbs under the water. The tricky part here is to find a French press that does not have plastic parts that come into contact with hot water. I don't have the French press that this is linked to. I have older French presses that I removed the plastic parts from. They work okay, but if I had to start over I'd definitely get this one. 
Tea Making Supplies: Hot Water Dispenser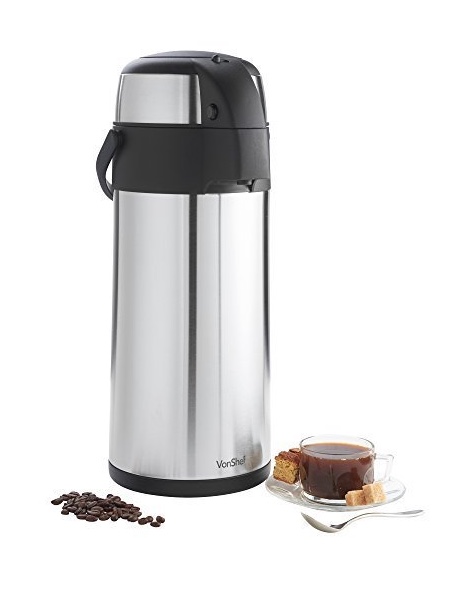 Hot water dispensers are the best way to keep large amounts of tea hot for extended periods of time. Pay attention to the size and get one (or many) to fit your needs. I've brought my 5L to my book launch party, two weddings, and a Native Plant Society meeting. Get a smaller one to keep your personal tea hot throughout the day. These are especially wonderful when sick because it allows for you to take regular sips of a hot tea without having to get up and make hot tea frequently. 
Tea Making Supplies: Tea Mugs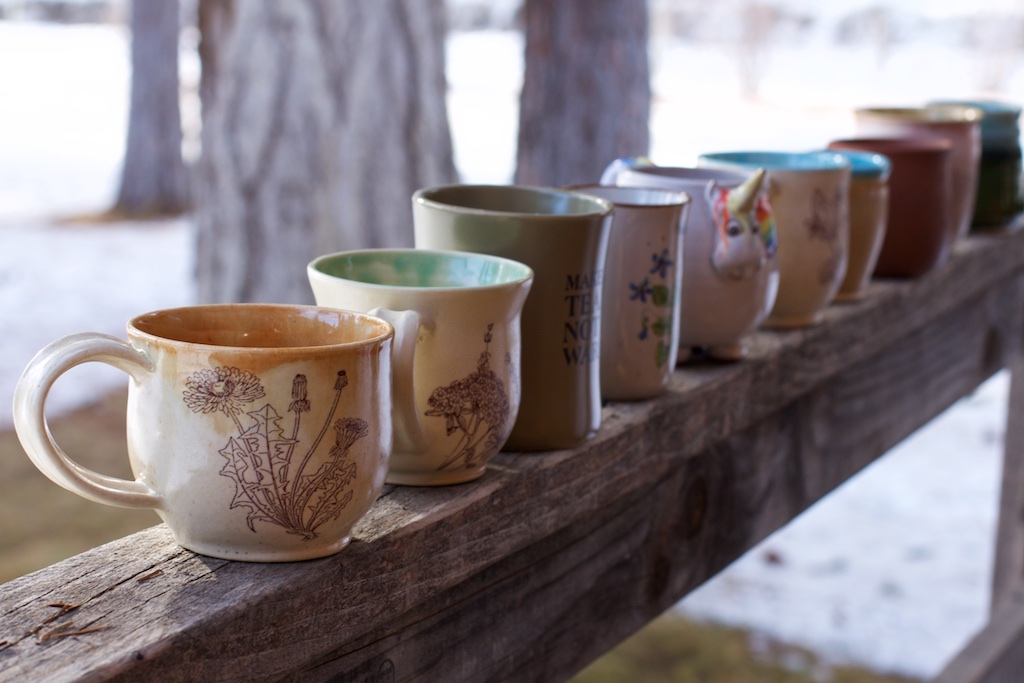 As herbalists we can never have too many tea mugs. Thrift stores can be great places to get tea mugs as they usually have hundreds and hundreds of them. 
I also love getting tea mugs from my own local potters (check out Emily Post Pottery). I also like to get mugs from local artists when I am traveling. Then I have lovely souvenirs of the places I've been. 
Etsy is a great place to get tea mugs directly from the creator. 
I've got quite a few botanical mugs from JustMare pottery. You can ask Mary about custom botanical pieces. 
I also really love the earthenware look and feel of Laughing Gnome Pottery. 
Tea Making Supplies: Where to Get Your Loose Leaf Herbs?
Check out my listing of US and Canadian Herb Farmers and Wildcrafters to find a source of herbs near you.