St John's Wort Benefits as a Topical Remedy

---
---
St. John's Wort (Hypericum perforatum) is one of the first herbs I wildcrafted. I had recently moved onto my rural property and in mid-June I watched as showy yellow, five-petaled flowers started to bloom in various locations. When I identified it as the transplanted European cousin of our native Hypericum species, I was thrilled because I had recently learned about the beautiful red oil used topically for an array of health complaints.

St. John's Wort (SJW) is best known for treating mild depression, usually in the form of tincture, and some people have benefited from this application; but depression and individuals are complex. Herbalists agree that, like most medicinal applications of plants, seldom does one size fit all. Anyone seeking to use botanical medicine to help with depression should work closely with a clinical herbalist who can help determine the right protocol and pathway to best serve the client.  


St. John's Wort Benefits and Drug Interactions

If you have visited a health practitioner in the last few years, you likely have been asked if you are taking any herbal supplements during the initial intake. The overall rising popularity of herbal supplements and, specifically, the marketing of St. John's wort in the 1990s as an antidepressant contributed to an increase of herb-drug interactions (HDI). A friend who is a registered nurse explained a typical scenario: an elderly patient is taking multiple pharmaceutical drugs and becomes depressed after losing his spouse. A family member suggests St. John's Wort to help with the depression and, after several weeks of daily use, his next checkup reveals a noticeable difference in his test results. A few questions later, the MD is explaining to the patient that St. John's Wort affects the metabolism of certain drugs, rendering them inactive.

The increasing number of patients experiencing this HDI prompted a pharmacists' organization to submit a citizen petition to the FDA in 2013, requesting that SJW be moved to behind the pharmacy counter so that consumers would have to request it.1


St. John's Wort Benefits for Sciatica Pain, Shingles & Wound Care

My own experience with St. John's Wort has shown it to be a powerful topical remedy for my occasional sciatic pain that radiates down my leg. Exercise and less sitting have significantly reduced these painful attacks but I continue to make St. John's Wort oil each year and now include it in several different salves.

Long associated with use for spinal nerve pain, SJW has other topical uses. Shingles is an extremely painful inflammation of the nerve ganglia, creating a rash-like skin condition. Applying SJW oil directly to the rash can help to reduce the pain.  

SJW's anti-inflammatory, astringent, anti-bacterial, pain-relieving and wound-healing properties make it a powerful healing herb for wounds, bruises, strains, burns and muscle pain.  A salve made with SJW- and arnica-infused oil is ideal for a travel first aid kit.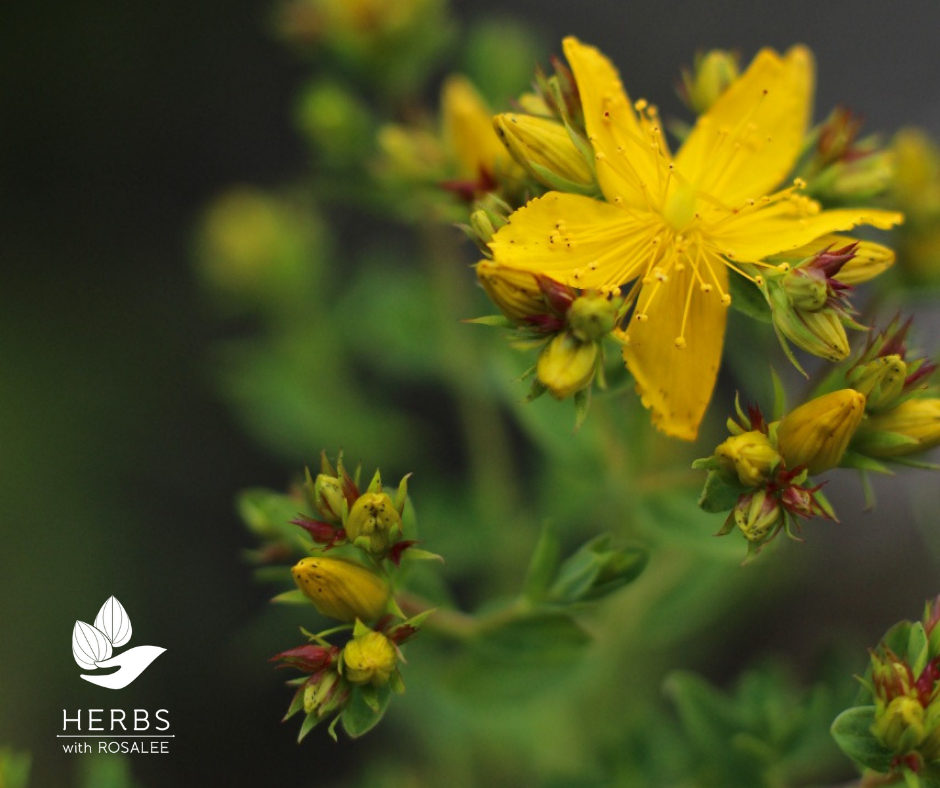 St. Johns Wort Benefits for Diabetic Nerve Pain

A few years ago, I gave my mom a SJW & arnica salve to try on her feet, which suffer from the painful condition of diabetic neuropathy. She didn't feel like it helped much with the aching and tingling pain so I continued my research.
Commercially made capsaicin ointments were recommended for diabetic nerve pain provided that there were no open sores or wounds on the feet. I knew that I could make a far less expensive but effective cayenne-infused salve so I decided to infuse SJW oil with cayenne to make a pain-relieving salve that could also help modulate inflammation.
This has been highly effective at relieving my mom's pain; she reports that it takes about a half-hour after applying it for the pain to completely disappear. I make a big batch of this salve each year and use this for any kind of acute pain or soreness. (Note: not suitable for an open wound - it will hurt even more!)

SJW has been researched primarily for its use with depression but one recent recent study suggests that  SJW could be effective for pain relief. The study evaluated the effects of applying Hypericum perforatum ointment to alleviate pain associated with an episiotomy and concluded that it can significantly reduce the pain level.2
St. John's Wort Benefits: How to Make St. John's Wort Oil

I use the folk method to make this oil and judge its quality by the intensity of the red color of the oil. Ruby red is my goal!  As the SJW begins to bloom in June, I gather a combination of the unopened buds and flowers and place them in a blender. I add olive oil to cover, give a short whirl a couple of times and pour that into a glass jar. Once filled, I cover the jar with cheesecloth and a canning ring (this allows the moisture from the fresh plant material to dissipate) and place it out in the sun for 2-3 weeks.  When it is ruby red, I strain it and store in a dark, closed glass container. 

Note: Herbalists use fresh plant material to make this oil and the blooming season for SJW is short so plan to make enough oil for a year's worth of use. And your mom will be quite upset with you if you run out of her favorite salve!


St. John's Wort Benefits: St. John's Wort & Cayenne Salve Recipe

I use Rosalee's recipe for Cayenne Salve from her book, Alchemy of Herbs.

I infuse 1/2 cup of SJW oil with 2 tablespoons of cayenne in a double boiler. I heat the oil mixture on medium low heat for 20 minutes than let it cool down a bit for 20 minutes. I repeat the process several times for 2 hours.  I don't let the oil boil or get too hot.
I then strain the oil using a couple layers of cheesecloth.
I melt ½ cup of beeswax in the double boiler set-up and stir in the still-warm infused oil. Pour into containers (this recipe will make 4 ounces), cool and label.  

If giving to someone to use, be sure to remind them to avoid touching their face, lips or mucosal membranes or eyes when applying the salve. It will hurt! 

It's normal to feel heat after application, but anyone who experiences tenderness or blistering should discontinue using the salve.


Citations for St. John's Wort Benefits

1. Regulations.gov. Accessed March 06, 2019. https://www.regulations.gov/document?D=FDA-2013-P-0066-0001.
2. Vakili, Farzaneh, Mandana Mirmohammadaliei, Ali Montazeri, Mina Farokhi, and Mohammad Bagher Minaee. "Impact of Hypericum Perforatum Ointment on Perineal Pain Intensity Following Episiotomy: A Randomized Placebo-Controlled Trial." Journal of Caring Sciences 7, no. 4 (2018): 205-11. doi:10.15171/jcs.2018.031.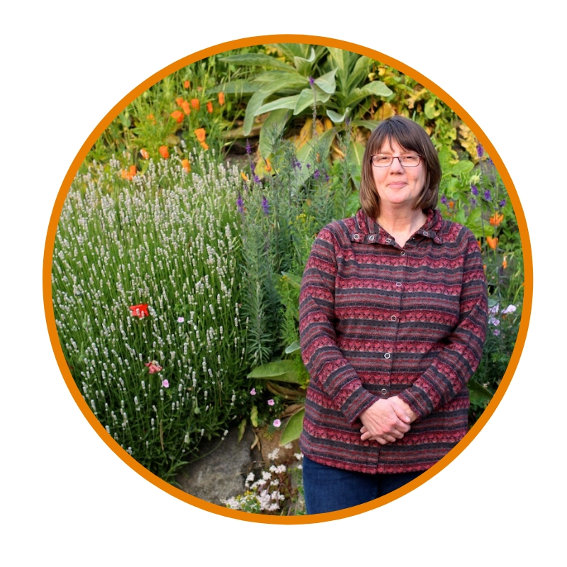 Sue Kusch, a former community college instructor and academic advisor, incorporates her experiential wisdom, expertise and science-based research garnered from her three decades of growing vegetables, fruit and herbs into her educational writing about plants and how people use them. In addition to her BA in Social Sciences and Masters in Education, she completed the Master Gardener training in 2011 and two permaculture courses in 2001 and 2014.  She has studied medicinal and nutritional uses of herbs, including studies at Herbmentor and East West School of Planetary Herbology, since 1997. An avid reader, lover of historical and folkloric information, and a promising storyteller, Sue writes about the intersection of plants and people.