Season 4 Episode 4: Weeds You Can Eat

---
---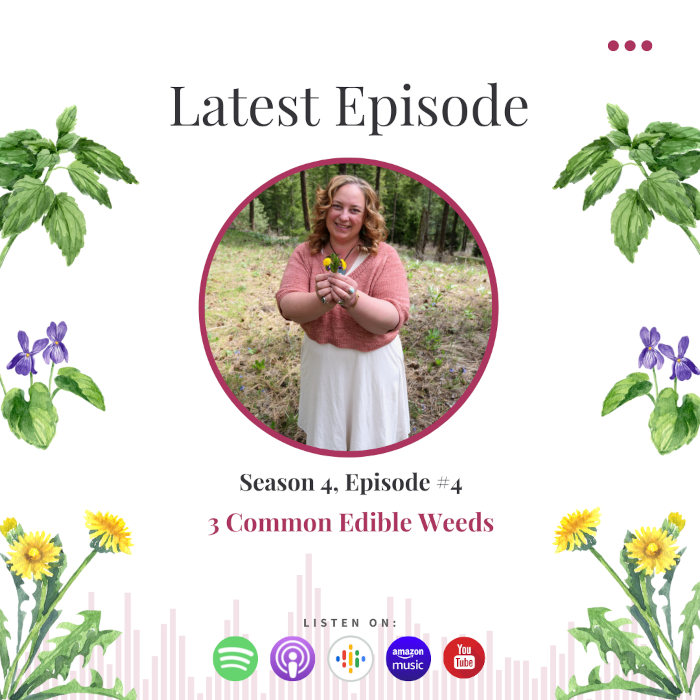 Would you prefer watching or reading this episode? If so, click here for the 'Weeds You Can Eat' video and transcript.
Episode Summary
When it comes to edible weeds, there's a whole feast of spring greens waiting just outside your door!

Wouldn't it be nice to have trustworthy information so you can:
► Be 100% sure you identify edible weeds correctly  (and avoid any poisonous look-alikes)

► Gather in a way that ensures plenty of future harvests
► Enjoy yummy (and good for you) recipes with loved ones
By the end of this episode, that's knowledge you'll have for three common edible weeds.

You'll also receive instant access to a free chapter from my book, Wild Remedies: How To Forage Healing Foods and Craft Your Own Herbal Medicine, containing three fun and easy-to-make spring greens recipes.
---

As I spent more and more time with edible weeds, I also learned that the coolest part wasn't the 'free' aspect. Instead, being outside, interacting with the plants and giving back to the plants were the ultimate gift.

l

---
What You'll Learn from This Episode
[01:08]

Introduction to Edible Weeds

[03:11]

Wildcrafting Safety First

[

08:30

]

Dandelion benefits (

Taraxacum officinale

)

[09:35] Dandelion identification and look-alikes

[12:28] How to harvest dandelions

[

14:17

]

Stinging Nettle benefits (

Urtica dioica

)

[16:20] Nettle identification and look-alikes

[18:17] How to harvest stinging nettle

[

19:59

]

Violet benefits (

Viola spp.

)

[

23:05

]

Violet identification and look-alikes

[24:38] How to harvest violets

[25:52] Closing comments and additional resources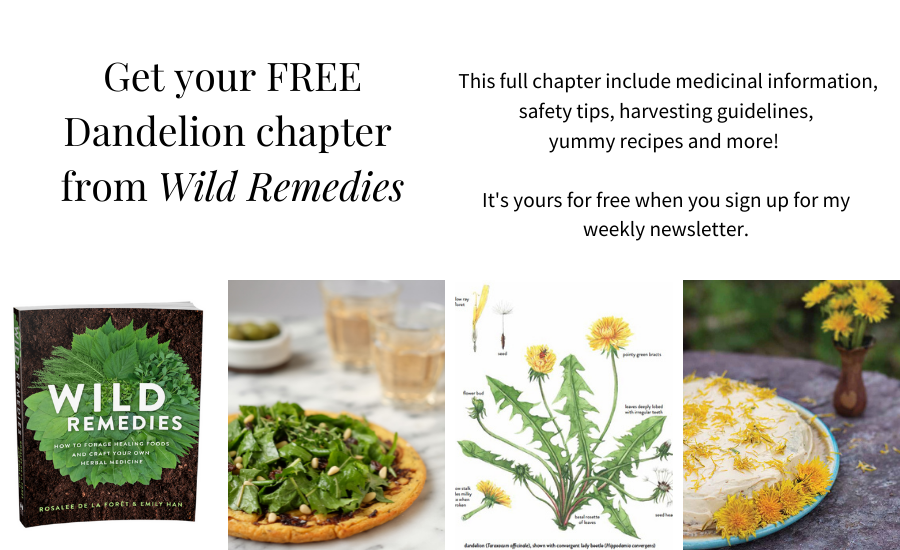 Connect with Rosalee
Resources Mentioned