Season 2 Episode 9: Calendula Benefits

---
---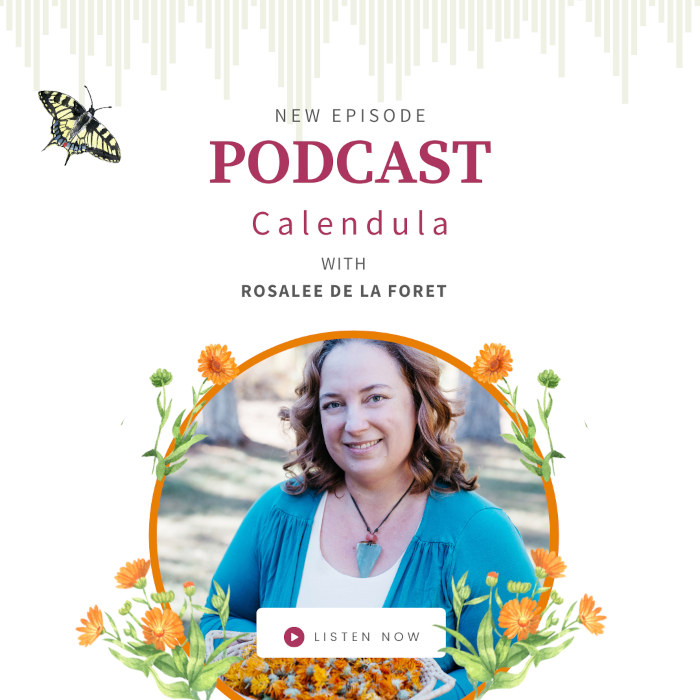 Would you prefer watching or reading this episode? If so, click here for the 'Calendula Benefits' video and transcript.
Episode Summary
If you were to walk away knowing only one thing about Calendula's many herbal gifts, it would be that there are countless benefits of calendula flowers for the skin! It heals wounds, relieves inflammation, increases beneficial immune responses, is mildly antimicrobial, and even protects the skin from radiation damage. In this episode I'm sharing in-depth information about calendula and showing you how to make calendula oil. 
---

Calendula improves elasticity and skin hydration. I recommend frequently using calendula creams on your skin to keep it healthy, soft, and pliable.


---
What You'll Learn from This Episode
[01:08] Introduction to calendula (Calendula officinalis)

[02:12] Calendula for the skin and mucous membranes

[02:30] Calendula for itches, rashes and scratches

[03:21] Calendula for bug bites

[03:31] Calendula for skin health

[04:49] Calendula for skin burns and preventing scars

[05:37] Calendula for varicose veins

[05:57] Calendula for ulcers, digestive wounds, and leaky gut

[07:50] Calendula for dandruff

[08:07] Calendula for postpartum care

[08:47] Why is calendula so beneficial for the skin?

[09:51] Calendula for liver support

[10:20] Calendula's diaphoretic action

[10:33] Calendula for cancer and stagnant lymph

[11:32] Calendula's antimicrobial action

[12:05] Calendula as food

[12:31] How to grow and identify calendula

[13:53] Working with calendula

[14:18] Calendula harvesting tips

[15:43] Calendula preparation tips

[17:17] Special considerations for working with calendula

[17:31] Calendula infused oil

[18:52] How to make strong calendula oil

[20:39] Calendula fun fact
Download Your Free Herbal Oils Tutorial
There is an art to making powerful herbal infused oils! There's so many variations between dried herbs vs. fresh herbs and even which oil to use. 
Herbal infused oils are one of the many herbal preparations that we teach in our herbal medicine course, Rooted Medicine Circle.

Connect with Rosalee
Resources Mentioned