Episode 1: Introducing the Herbs with Rosalee Podcast

---
---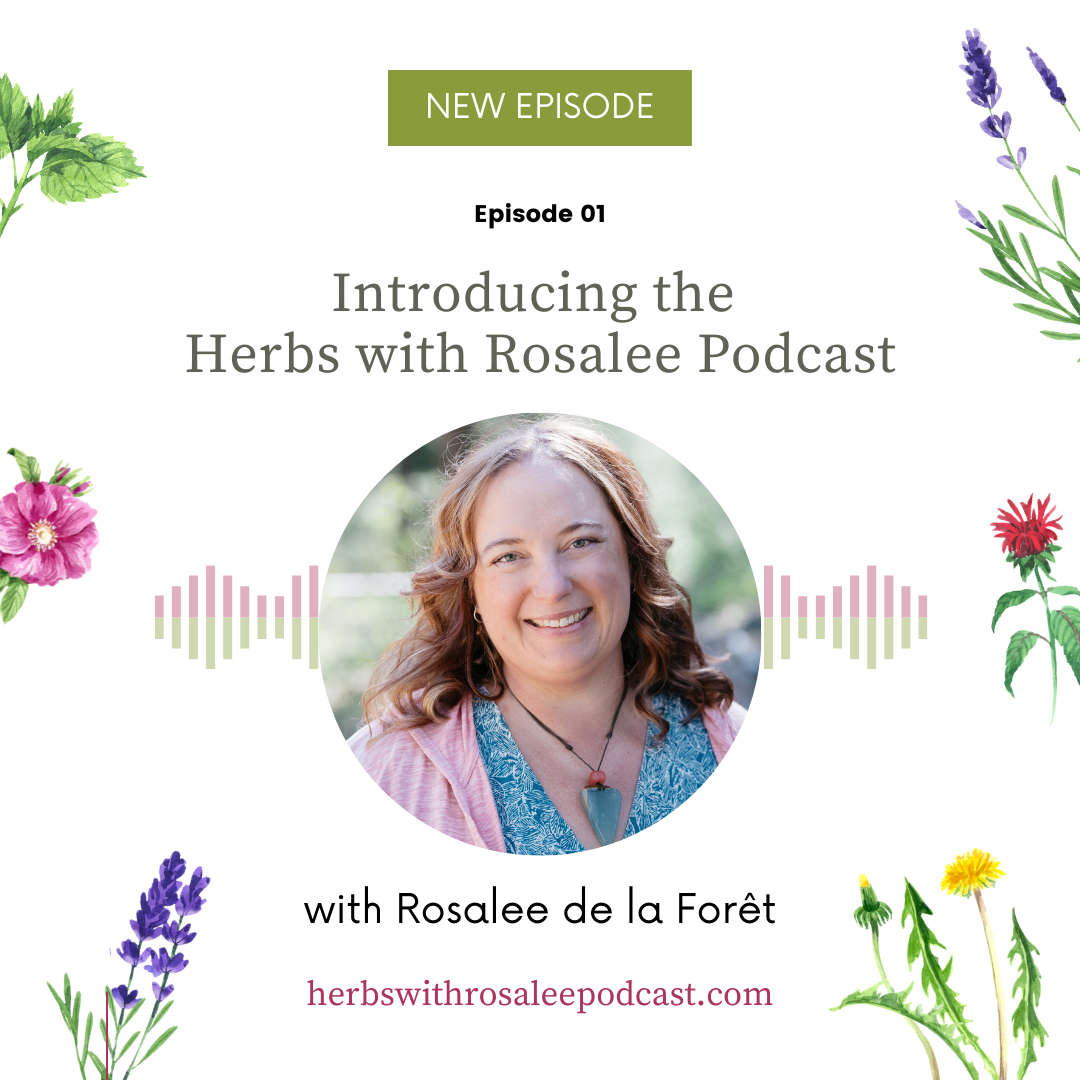 Would you prefer reading the transcript for this episode? Click here to download it!
Episode Summary
Welcome to the Herbs With Rosalee podcast. I'm your host Rosalee de la Forêt. I created this podcast as a way to both inspire and empower you to work with herbs. Whether you've been steeping yourself in the herbal world for decades, or you're just starting to dip your toes in, if you love medicinal plants, or simply curious to know more about them, then this show is for you.

In this introductory episode, I'm going to let you know what to expect from this podcast. I also share a bit about me and my motivations for starting this new audio adventure.


---

Plants are powerful beings that can transform our health, our lives, and even expand our minds to see the world in a whole new way.


---

What You'll Learn from This Episode
[01:08] What to expect from the show

[03:29] About me and my passion about herbs

[05:55] I'm a teacher at heart and love helping others turn to herbs for their healing

[06:26] Herbal knowledge and experience as an Herbalist

[07:31] My motivation for starting this podcast

[08:08] My hope for you as a listener of this show

Connect With Us
Resources Mentioned

Are Your Ready for More Herbal Inspiration?

The best way to get started is by joining my herbal community and weekly newsletter where I share my best herbal tips and insights.

When you join you'll also get access to The Herbal Jumpstart Course which helps you figure out the best herbs for you.