Mandarin Shrub Recipe

---
---
Shrubs and oxymels are sweet and tart herbal vinegars that make refreshing drinks!

I've made shrubs and oxymels for many years, but in this past year I've fallen head over heels in love with them.

At first I thought it was a summer love affair, but the colder months are here and I am still savoring each sip. It's so fun to turn fruits, herbs, vinegar and honey into delicious beverages — way better than anything you can find at the store. I mainly drink these in sparkling water, but all sorts of creative mocktails and cocktails can be created with them.

One of my favorite things about herbal medicine is that it shifts with the seasons. My latest favorite shrub combines evergreen needles with the abundant citrus that is found this time of year.

This recipe is part of Emily Han's and my brand-new course, Rooted Medicine Circle.


I love that even though there are many feet of snow outside my door, I can still visit the forest and gather plants as medicine. I order my mandarins directly from a farm in California, but they are also easily found in grocery stores.

Working intentionally with plants to create strong herbal medicines and nourishing foods is exactly what our new course, Rooted Medicine Circle, is all about.

Rooted Medicine Circle is an online course that bridges the gap between nature connection and medicine making.

Since it's an online course, you can participate from the convenience of your own home. That way you can easily fit it into your schedule and even have it be a part of homeschooling.

We are especially excited to be making medicines live online, together! At a time when many of us are in various aspects of physical distancing, this course uniquely offers you the ability to make herbal medicines alongside a live group of herbal enthusiasts.

If you're interested in making your own herbal medicines that actually work and you are excited to learn more about the wonders of the natural world around you, then you will LOVE Rooted Medicine Circle.


Enrollment for Rooted Medicine Circle ends on January 13th!

Be sure to check it out soon.
Mandarin and Evergreen Shrub Recipe

This delicious shrub can be enjoyed any time of the year, and is especially lovely during the winter months when citrus is particularly yummy and plentiful. Mandarin varieties go by several names, including mandarins, tangerines, clementines, and satsumas — any of these can be used as long as they are not sprayed with pesticides. You can use this shrub in cocktails and mocktails; we often love a tablespoon or two added to a glass of sparkling water.

Yield: About 3 cups

3 medium-size mandarins, thinly sliced, including peels
1/3 cup dried hawthorn berries
Large pinch of fresh evergreen needles (roughly 13 grams)
1 teaspoon cinnamon chips
4 whole cloves
3 whole star anise
1/2 cup honey
Up to 3 cups apple cider vinegar (at least 5% acidity)

1. Put the sliced mandarins, herbs, and spices into a quart jar. Add the honey. Pour in enough vinegar to fill the jar and submerge the ingredients completely. (You might not use the entire 3 cups.)

2. Cover the jar, preferably with a glass or plastic lid. If using a metal lid, place parchment paper between the lid and the jar (vinegar will corrode metal). Store in a dark place.

3. Let the jar sit for 1 to 2 weeks, shaking it daily. The longer you let it infuse, the stronger the flavor will be.

4. Strain the vinegar into a clean bottle or jar with a nonreactive lid.

5. Store in the refrigerator and use within 6 months.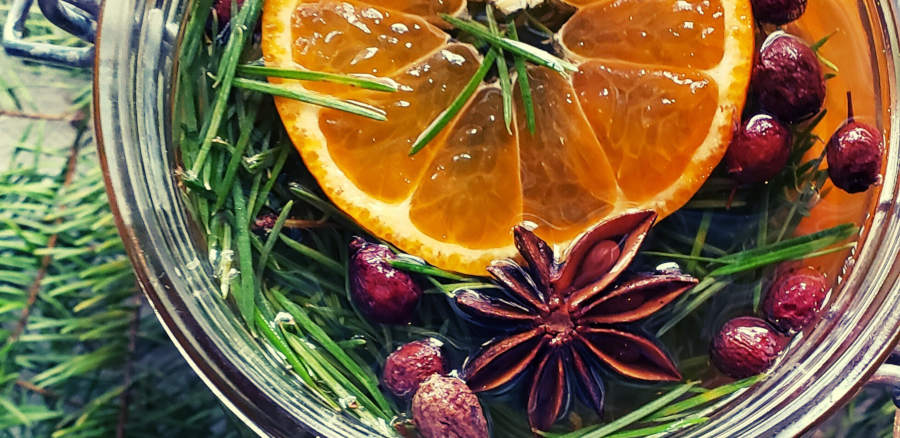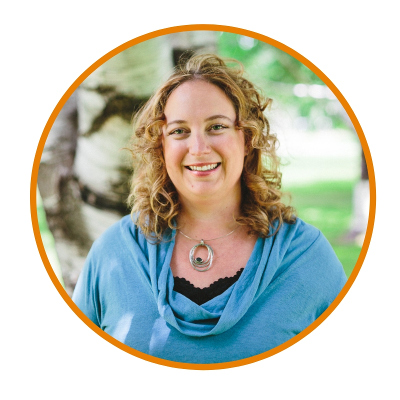 ---
---