Herbal Practitioners
---
---
Working one-on-one with an herbal practitioner is the best way to ensure the herbs you're taking for your health are both safe and effective. 
While Rosalee is no longer in clinical practice, she highly recommends the following practitioners (all offer long-distance consultations). 
(listed in no particular order)
i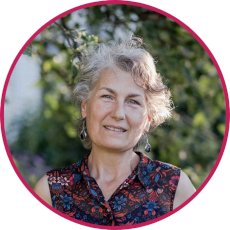 Chanchal Cabrera
Chanchal is a medical herbalist and has been in clinical practice for 35 years with a specialty in holistic oncology. She practices collaborative medicine where a community of wellness professionals supports and sustains the patient in navigating all the complexity of illness and healing. Chanchal provides individualized and personalized attention to each patient's unique health needs and combines evidence-based traditional medicine with modern science and research.