The Fire Cider Book is Here!

---
---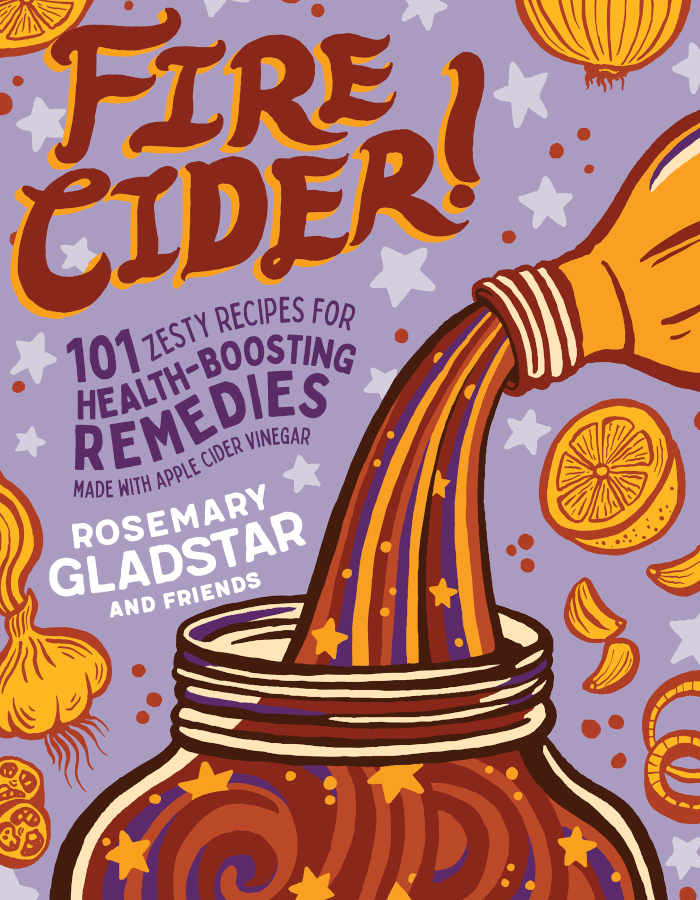 Fire cider is a cherished herbal medicine that has become a surprising controversy. It's found its way from our herbal kitchen to national headlines as well as into the courts. It's also become a symbol and wake-up call of the importance of protecting our herbal traditions. Just this month Fire Cider has also become a book!
A Bit of History on Fire Cider

Rosemary Gladstar created her unique blend of vinegar, honey and spicy kitchen herbs (garlic, onion, horseradish, ginger and peppers) in the late 1970s. It was an instant hit with her students and she coined it "Fire Cider".

In the following decades she taught this blend through her home study course and classes. Over time it became a foundational herbal remedy for many. Home herbalists made it by the quart for their family. Herbalists also began to sell fire cider at their shops, farmer's markets and through online retailers.

As Rosemary says, that's how the story of fire cider should have ended. But it didn't.


How Did Fire Cider Become So Controversial?
A few years ago, along came a new company who saw an opportunity and they took it. They trademarked the name fire cider, effectively claiming ownership to something that once belonged to us all. As a result of the trademark, herbalists all over the United States were contacted and instructed to stop selling their products of the same name or else face legal charges.

Outrage ensued.

How could something that was so widely used, considered to be almost generic, be trademarked and hoarded away for one sole company's use? Herbalists everywhere called for a boycott of the company. Pleas were made to the owners of the company. Couldn't they use a slightly different term and leave this traditional term to the many people already using it?

Their response was a firm no as well as a suit filed against three of the outspoken herbalists who were trying to protect the term fire cider.


Where Does Fire Cider Stand Now?

We are still awaiting the judge's decision regarding the trademark of this traditional term.

Even still, we can celebrate the good things to come out of this controversy.

While three herbalists were singled out for the lawsuit, many herbalists have come together to support them through this struggle. We've seen numerous times that it's a powerful thing for herbalists to stand together!

Another silver lining was that Traditions not Trademarks and the Free Fire Cider movement were founded to bring awareness to the importance of protecting our herbal traditions.

And now, we also have the Fire Cider book!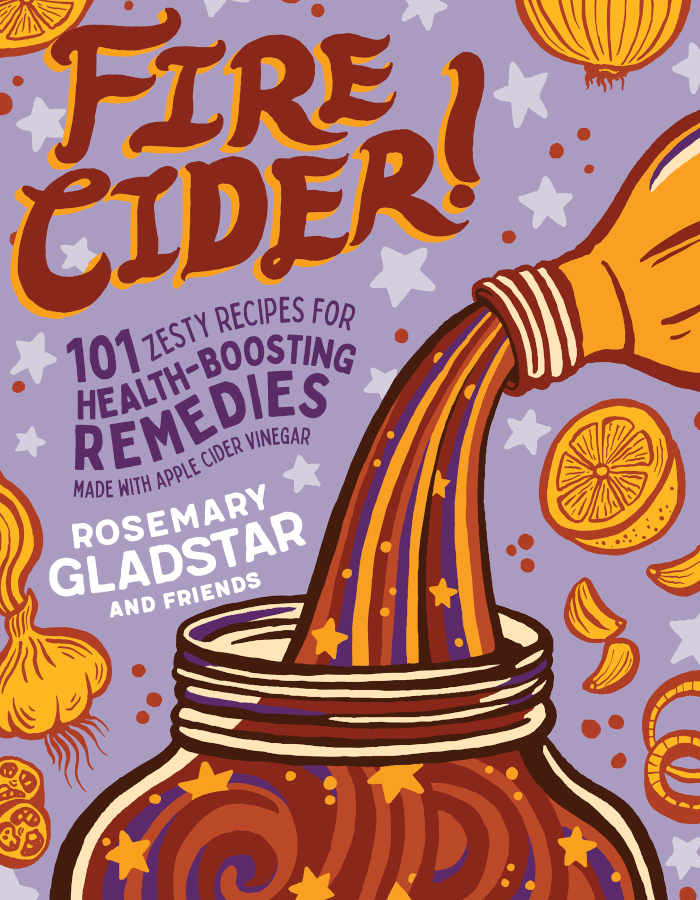 Just this week, the long-awaited Fire Cider book made its way to me. I ripped open the package while standing in the doorway of my post office and immediately fell in love with the textured cover and its splash of gold stars.

I LOVE this book! I'm so excited for everyone to have their own copy!

The Fire Cider book was spearheaded by Rosemary Gladstar and contains lots of recipes from over 75 herbalists (including myself!). Beyond the content, Storey publishing really brought this book to life with the overall design and whimsical illustrations by several artists.

At first glance you might think that an entire book about one simple herbal potion could be redundant or simply unnecessary, but within even the first few pages you see that this is more than a simple guide to a well-loved herbal medicine.

The Fire Cider book is a community celebration as well as a call to action. Reading through the many different recipes and personal stories, you see a tradition that connects so many home herbalists together, while also showing that there is no "one way" in the herbal world.

While the concept of a fiery vinegar tonic is the guiding idea for many, the recipes, methods and ways of using it vary greatly, whether it's adding local and unique ingredients or opening our eyes to the many ways of using it! (I'm excited to try Fire Cider Chutney, Fire Cider Glazed Sweet Potatoes, Fire Cider Hummus and many more!)

Above all, the book is a reminder that some of our most potent remedies are made with simple ingredients in our own kitchens. The call to action that jumps from the pages is to make your own! Share it with your family and friends. Revel in its spicy effectiveness!

You can order your own copy directly from Rosemary Gladstar. If you order before October 15th you can get it signed by Rosemary!

You can also find the Fire Cider book wherever books are sold. Consider ordering it through your local bookseller.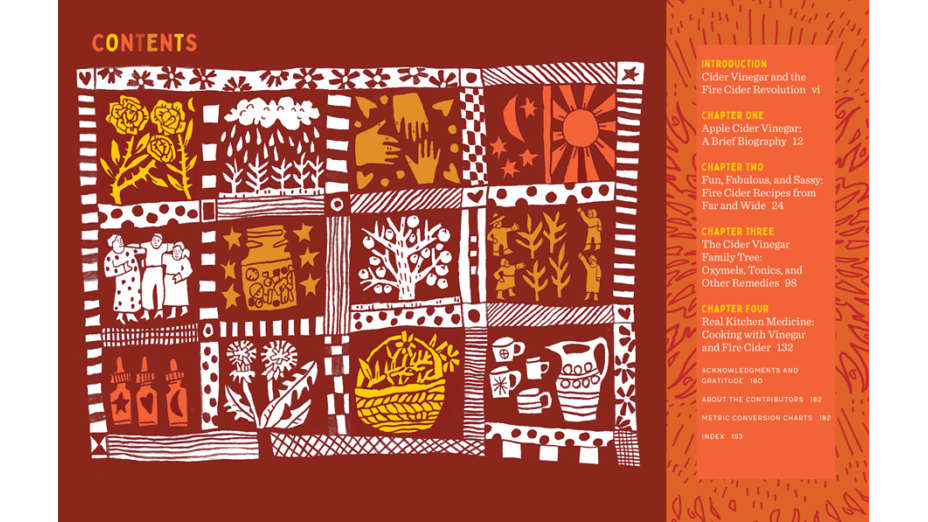 GIVEAWAY!

Every month I do a giveaway to celebrate my Herb of the Week program on Facebook. This month I've decided to combine that giveaway with this early edition of the Fire Cider book!

One lucky person will receive:

A copy of the Fire Cider book by Rosemary Gladstar and friends.
8 oz whole hawthorn berries
8 oz whole elderberries
4 oz goldenrod
2 fl oz Rosemary Herbal Oil
1 fl oz Echinacea Ultra
2 oz Herbal Healing Salve (made by me)

To enter the giveaway simply make a comment below with your fire cider story. I would love to hear from everyone whether you've made fire cider countless times or you've just heard of it today!

I'm looking forward to reading about your traditions and stories regarding this fiery potion!

On Friday morning, October 11th, I will count all of the comments and then use a random number generator to choose the winner. I will notify the winner by responding to their comment. I'll also share the name of the winner in my newsletter on October 16th (be sure you're signed up!).

This giveaway is entirely run by me and is not associated with Rosemary Gladstar or Mountain Rose Herbs.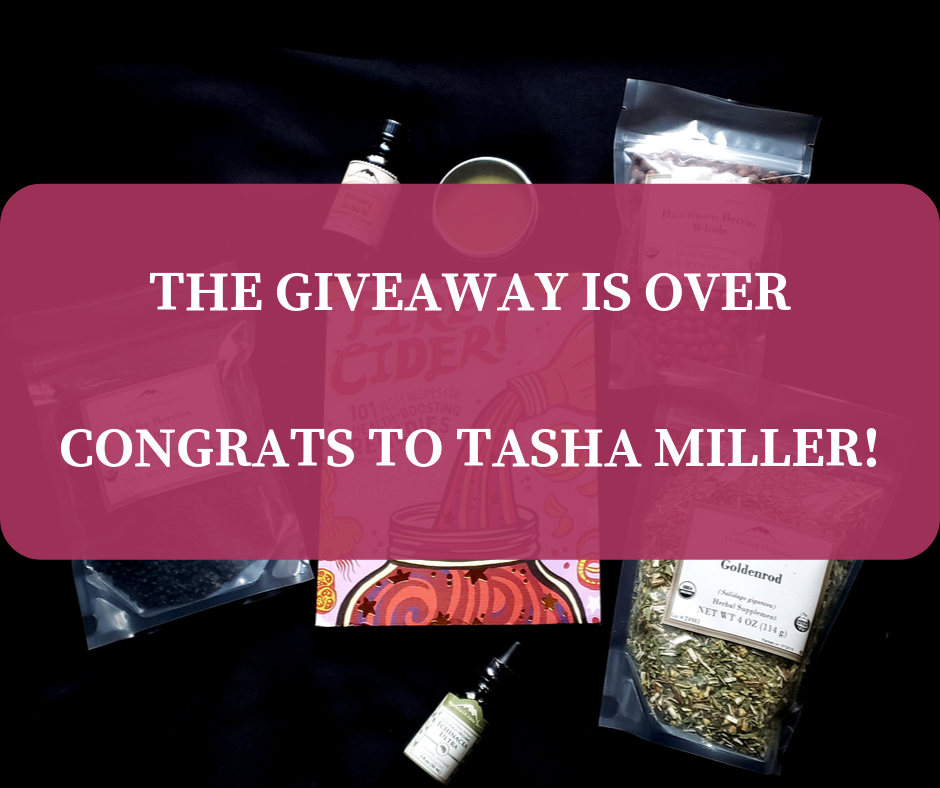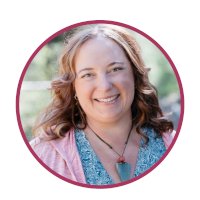 ---
Return from Fire Cider Book to HerbalRemediesAdvice.org

---