Chokecherry Jelly Recipe
---
---
We are swimming in chokecherries this year! The large dark drupes of berries are weighing down the trees and just begging to be picked. 
Our local variety is Prunus virginiana, and it can be used for both food and medicine. The bark can be used as a powerful cough sedative - especially useful for those dry spasmodic coughs. My friend Kiva Rose uses an alcohol tincture of the fresh flowers as a relaxing nervine. 
Chokecherries especially shine as food. If you've ever popped one into your mouth you'll have an immediate understanding of astringency. The astringent sensation is that dry mouth feel you get if you eat a too-ripe banana or drink a strong brew of black tea. 
You'll notice they are called CHOKEcherries not TASTYcherries or CAN'TWAITTOEATTHEMcherries. But, they do have some sweetness to them. In our area we have two sub-varieties. One has dark fruits and is very astringent. The other one has bright red fruits and is actually much sweeter.
Chokecherries are High in Antioxidants - Very High
Noni berries and acai berries have been heavily marketed as exotic natural foods that are especially high in antioxidants. They are generally sold as processed food beverages at a high price. Well, move over exotic fruit!
Chokecherries have an astounding amount of antioxidants and can be conveniently found just outside our door! 
Ways to Preserve the Chokecherry Harvest
In the past we have preserved chokecherries in a variety of ways. My husband likes the more primitive method of pounding the berries and drying them into cakes.  
A couple of years ago we also made chokecherry wine, which was a big hit! 
Last  year we made chokecherry-infused vinegar. It is very delicious with a nice sweetness to it.
I've also made chokecherry jelly before, but this year we decided to make lots and lots (gift spoiler alert for friends and family!) and also to use the Pomona Universal Pectin, which is a low sugar pectin. 

We LOVE the results! Tart, tangy and oh so delicious!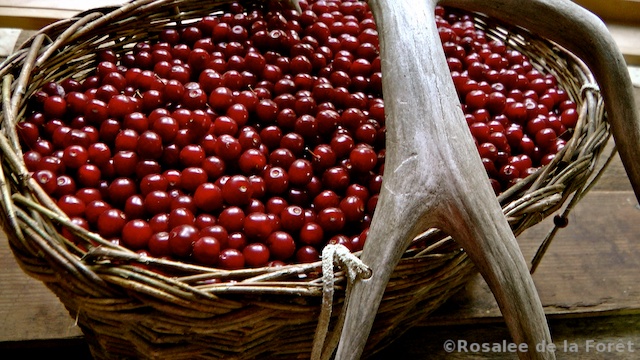 Chokecherry Jelly Recipe - Ingredients
8 and a half pounds of berries
7 cups water
1/2 cup lemon juice
2.5 cups sugar
9.5 teaspoons of pectin
9.5 calcium water
Chokecherry Jelly Recipe - Directions
Bring the berries and water to a boil and then lower to a simmer. 
Continue to simmer for fifteen minutes while crushing the berries with a berry masher, potato masher or large spoon. 
After fifteen minutes of mashing, strain the berries through a jelly bag using a large wooden spoon to squeeze out the juice. 
This gave us roughly 9 and a 1/2 cups of juice
Next, add the 1/2 cup of lemon juice to the berry juice. 
And then add the calcium water to the juice. (Follow the directions on the Pomona box).  

In a separate bowl mix the pectin and sugar. (Note: we did use honey for one batch but it never set up. Perhaps we didn't use enough honey. Now we have delicious chokecherry honey syrup!)
Next, bring the juice to a boil and add the sugar mixture. 
Stir the mixture vigorously for a couple of minutes. 
Turn off the heat and put into sterilized jars and proceed with a 10 minute water bath.
Makes about 6 pints of jelly.
Have you made chokecherry jelly or other chokecherry treats? I'd love to hear about your chokecherry delights! Let me know in the comments below!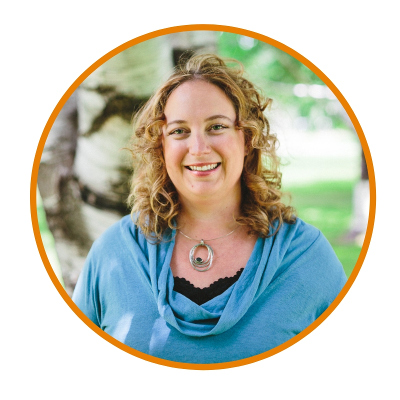 ---
Return from Chokecherry Jelly Recipe to the Herbal Recipes Page
Return from Chokecherry Jelly Recipe to HerbalRemediesAdvice.org
---