Benefits of Hibiscus Tea

---
---
When it's hot and dry outside I can't get enough of the benefits of hibiscus tea. Practically every day I am brewing up a syrup, tea, or making popsicles to quench my thirst with this beautiful brewed plant.

Tangy and tart with a hint of sweetness, hibiscus tea is the perfect ally for hot summer months. Like many of its relatives in the mallow family, hibiscus is demulcent, coating mucus membranes that can easily be parched in arid climates.

Hibiscus has a sour taste that quenches summer thirst. Thus, another common name for the tea in the Caribbean is "sorrel," meaning sour.


It's also high in mucilage, making it ideal for heat with dryness. I rely on hibiscus throughout the arid summer months and have found it to be especially beneficial when there are smoky skies due to wildfires. In addition to being refreshing and demulcent, the high antioxidants are beneficial companions to mitigate the oxidative stress brought on by excessive smoke inhalation. I like to combine hibiscus with mint family members – such as peppermint or tulsi (holy basil) – and other demulcents like mallow and oatstraw.

You can read more about the many benefits of hibiscus here.




Here are three favorite ways to enjoy hibiscus. I'd love to hear your favorite recipes in the comments at the bottom of the page!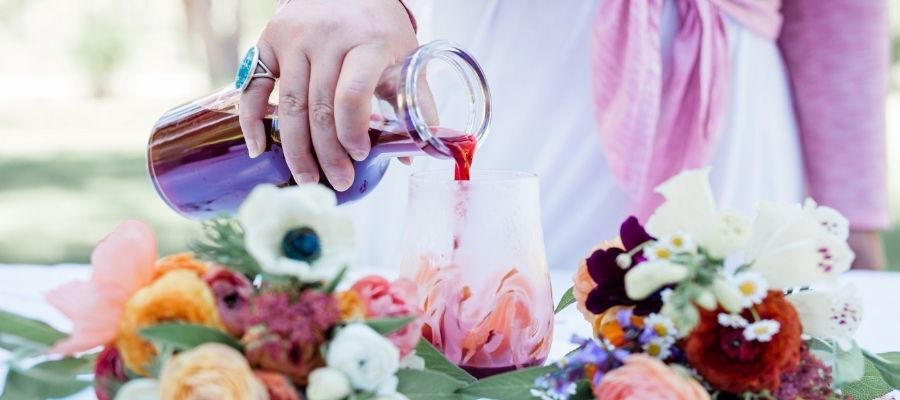 Benefits of Hibiscus Tea: Hibiscus Syrup Recipe

This versatile syrup is lovely added to sparkling water or drizzled on pancakes or ice cream. You can also use it as a base to make homemade popsicles (see below).

Ingredients

Directions

Simmer the hawthorn berries and hibiscus in the water for 20 minutes. Turn off the heat, add the tulsi, stir well, cover and let sit for 5 minutes.

Strain.

Add honey while still warm. Stir well.

Use within 5 days.

If desired you could add up to 2 cups of honey for a longer preservation, but I find this to be way too sweet. Discard if it develops mold.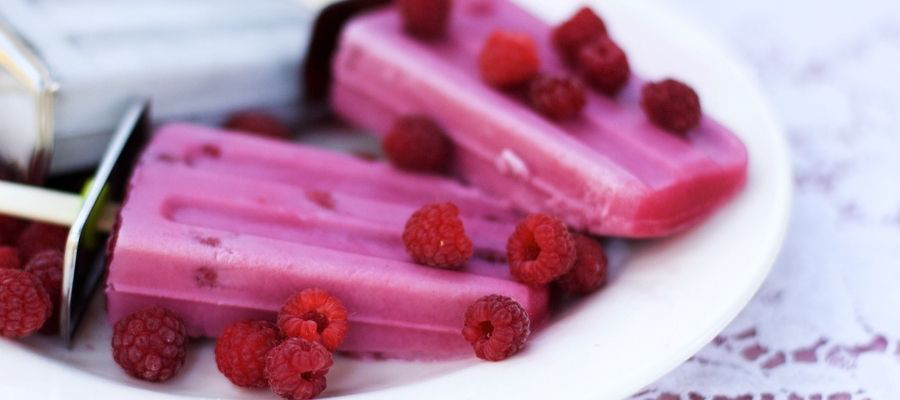 Benefits of Hibiscus Tea: Hibiscus Popsicles Recipes

Cool down with these refreshing ice pops which are bursting with flavor and color. They are filled with herbs that are high in flavonoids and healthy fats to cool heat and inflammation. To make these you'll either need ice pop molds or paper cups and popsicle sticks.

Ingredients

Directions

Combine the hawthorn, hibiscus and water in a small saucepan and bring to a boil. Simmer for 20 minutes. Strain the herbs, reserving the liquid.

Stir in the honey and salt until combined.

Add the coconut milk, stir well. Allow to cool.

Add raspberries to your ice pop molds or paper cups. Then fill with the cooled liquid mixture, leaving a little room at the top to allow for expansion. Insert your popsicle sticks.

Freeze for at least 6 hours or overnight.

If using popsicle molds, run them under warm water for a few moments to help slip the ice pop out. Enjoy immediately.

Yield: 3 cups of liquid, which makes approximately 10 ice pops.

Substitutions:

Any type of milk or milk alternative can be substituted for the coconut milk. The high fat content of coconut milk gives the ice pops a creamy texture. Lighter milks may have a more icy texture.

Any berries can be used in this recipe, including blueberries, black raspberries and blackberries.

Any sweetener can be used; amounts may vary according to the product and personal taste.

You can learn more about this recipe here.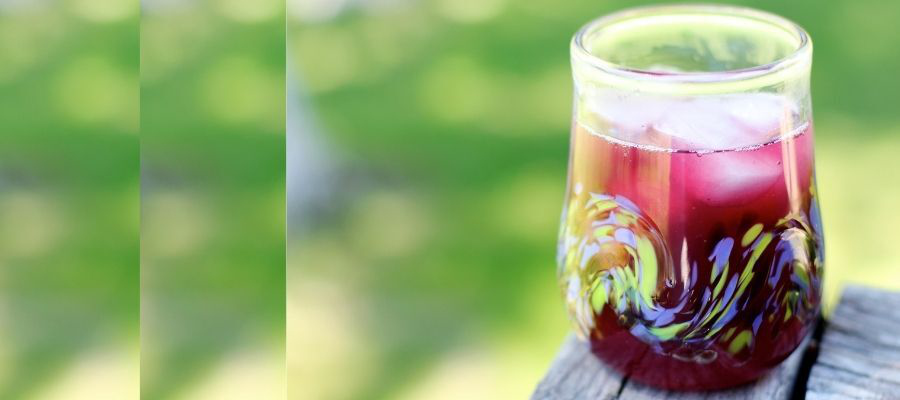 Benefits of Hibiscus Tea: Hibiscus Tea Recipe

This tea is a staple at our house. In addition to the hibiscus I love adding other herbs that are growing fresh in the garden.

This recipe was originally published in my book, Alchemy of Herbs: Transform Everyday Ingredients Into Foods and Remedies that Heal and is used here with permission.

Ingredients

Directions

Bring 1 1/2 quarts of water to a boil.

Place the peppermint, hibiscus, and lavender in a jar at least 2 quarts in size. (I like to use a large measuring glass to facilitate pouring later.)

Pour the boiling water over the herbs, then stir. Let this steep for 10 to 15 minutes, covered.

Strain into a large glass pitcher that gives you plenty of extra room to add ice later. (I use a strainer and a funnel.)

While still warm, add the honey and stir until it is fully combined with the tea. Let cool on the counter or in the refrigerator.

About 10 to 20 minutes before serving, add ice to the top of the pitcher. Drink within 24 hours.