Arnica Cream Recipe

---
---

This arnica cream recipe is part of the 'What is Arnica Used For' episode, which you can access here.

How to Make Arnica Cream for Bruises
I have been making the following arnica cream for years! I love that it works so well and that it isn't greasy. It works best on closed-wound injuries and can be applied multiple times per day. There are a lot of wonderful ingredients in this salve. Look for these ingredients at your local herbal apothecary, health food store, or try Mountain Rose Herbs online. 
This recipe is based on Rosemary Gladstar's Perfect Cream recipe.

It's very important to keep things clean when making this arnica cream. I often pour boiling water over my utensils and put my cream jars through a hot run of the dishwasher. All utensils should be bone dry before using. 
Here are the ingredients for making the arnica cream:

For the hard oils and beeswax you'll need…
• 20 grams beeswax
• 25 grams coconut oil
• 20 grams shea butter
For the liquid oil I recommend: 
• 3/4 cup arnica oil and St. John's wort oil (but you could also use arnica oil by itself)
Next you'll need
• 2/3 cup helichrysum hydrosol
• 20-40 drops of lavender essential oil (optional)

Directions for making the arnica cream

Begin by melting the shea butter, coconut oil and beeswax on low or in a double boiler. 

Once everything is completely melted, stir in the infused oil. (I like to use a craft popsicle stick or a clean branch for stirring. I use a fresh stick with each batch of cream.)
As you pour in the oil you'll see the beeswax solidify. Turn off the heat and stir until everything is completely mixed together. If necessary gently apply more heat until the beeswax is completely melted again. 

Pour this melted mixture into a blender or food processor. Let it sit until it has cooled and has just barely turned to a more solid state. Don't let it get too hard or it will be difficult to mix into a cream.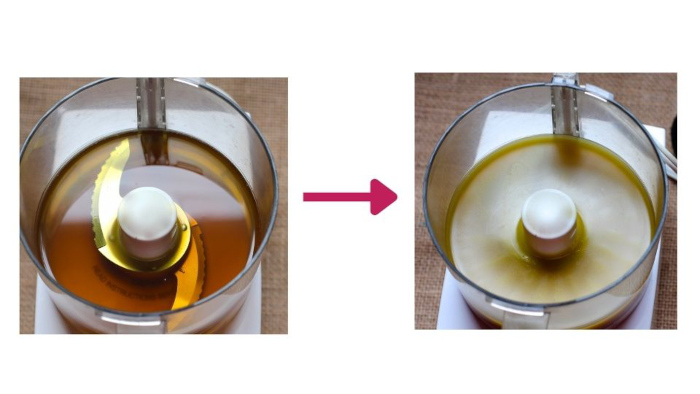 Turn the blender or food processor on. Slowly trickle in the helichrysum hydrosol and the optional essential oil. 

As you trickle in the waters the mixture will slowly turn from a translucent to a solid cream. You may need to scrape down the edges and the bottom of the mixer to mix in any leftover wax and then re-mix. 
This recipe makes about 11 ounces of arnica cream. It is best stored in a glass container in a cool location. 

Be sure to wash all the items that came in contact with the arnica cream very thoroughly. I like to use a paper towel to wipe off the extra cream then wash everything with lots of soap and hot water. 
Store this arnica cream in a cool location and use it within six months. Discard if it develops mold. For an even more shelf-stable cream you can substitute an herbal tincture or alcohol extract for the helichrysum hydrosol. I like to use arnica tincture and/or St. John's Wort tincture.
If you're interested in learning more about herbal medicine making then check out our live online course, Rooted Medicine Circle. 
This course teaches you step-by-step how to make many common herbal preparations. The best part is that we make herbal remedies live, together, so that you can ask questions and get the help you need in real time. Because this is a live course we only open for enrollment once a year. Get signed up on our wait list here!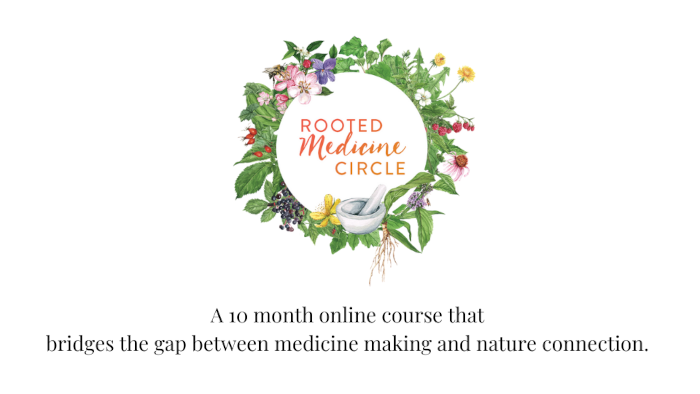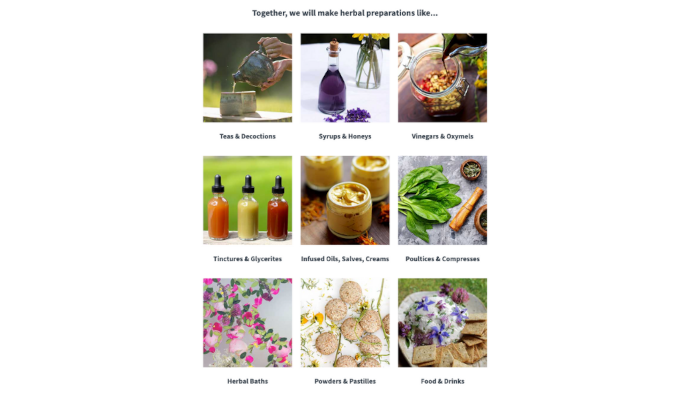 You can now return to the 'What is Arnica For' episode here.