About Rosalee de la Forȇt

---
---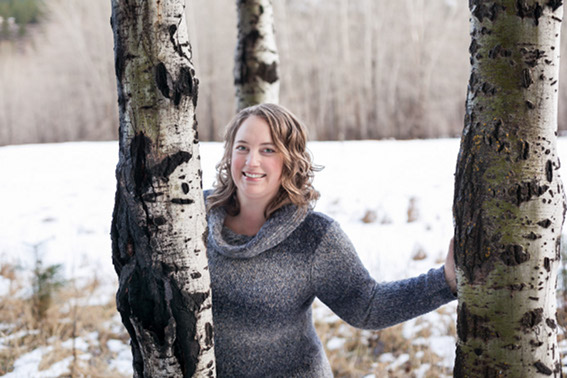 My name is Rosalee de la Forȇt and I am a clinical herbalist and an herbal educator. I am passionate about helping people transform their health using herbs, delicious foods, movement, and connection to nature. 
My Own Healing Journey
I have been interested in natural health my entire life. As a teenager I would prowl the natural health foods store and look up remedies in the Natural Prescription for Health book by Phyllis Balch. I remember how excited I was to create flashcards so I could memorize what certain vitamins did and what foods were high in those vitamins. Yes, I was a total natural health nerd. 
But while I had long been interested in natural remedies I didn't really take them seriously until they saved my life. 
When I was 23 I suddenly became very sick. I spent an entire month in bed, tormented with musculoskeletal pain, an itchy body rash that came and went and a fever that spiked at night and went away during the day. I was finally hospitalized after becoming severely dehydrated and after two weeks was diagnosed with a rare autoimmune disease called Still's. The doctors didn't have good news. They gave me steroids and said it would be a slow and painful decline to an early death.
As you might imagine, that was a really difficult time in my life. For about three days I just cried and cried and wondered, "why me?" But then, I did what I had always done and started researching alternative solutions to autoimmunity diseases to see what I could find.
Over time I began to see that there were lots of small signs leading up to my autoimmunity disease and my "healthy" soy vegetarian diet wasn't serving me. I realized I needed a total health makeover to purge a lot of health fads from my life. I also assembled a team of people to help me, from acupuncturists to herbalists to naturopaths to massage therapists.
After six months of intensive work I became symptom free from this "terminal" and "incurable" disease and I have continued to live symptom free for over a decade. 
My experience with autoimmunity further inspired me to delve into the natural health world. I I knew I wanted to help people like me: people who wanted to find the root cause of their health problems so they could live a healthy and vibrant life. 
I thought about being a naturopath but I didn't want to focus on supplements or any type of one-size-fits-all medicine (similar to western medicine). I thought about becoming an acupuncturist but I knew that in China the major form of medicine was the plants. So, I decided to study the art of herbalism.
My Training and Experience
I have over 8 years of training as an herbalist from ethnobotany and wildcrafting to clinical herbalism. I've graduated from the East West School of Herbology and have been mentored by some of the most outstanding herbalists of our time including Michael Tierra, Paul Bergner and Karta Purkh Singh Khalsa. 
I am a registered herbalist with the American Herbalist Guild. RH (AHG)
I also spent four years training to be a Structural Medicine Specialist with the Institute of Structural Medicine. Through that process I became a licensed massage therapist and practiced for five years before turning my full attention to herbs. 

I have helped people find natural solutions to their chronic health problems since 2006. I now work with people locally and internationally for long distance consultations via the telephone and Skype.
I am also very dedicated to herbal education. I am the Education Director for LearningHerbs.com, which is one of the most innovative herbal companies that exists today. I regularly provide how-to articles, herbal recipes, videos and herbal presentations for their website HerbMentor.com.
I have a mentorship program where I mentor dedicated herbal students to help them accelerate their herbal path so they can create their own thriving clinical practice.
I often teach across the country at herbal conferences and will be hosting a week long Herbal Intensive in the Methow Valley in July of 2015. Check out my upcoming classes to see if I'll be teaching near you. 
If you love learning about herbs, living a healthy life and being connected to nature I hope you'll find this website a valuable resource. The best way to stay in touch is to sign up on my mailing list. When you sign up you'll be able to instantly download your free copy of my ebook: Top 3 Herbs for Your Health. 
---
Return from Rosalee de la Foret to HerbalRemediesAdvice.org